Analysis: Once again, Pakistan's 'strategy' to 'provoke' the Khalistan movement
Thursday - November 29, 2018 3:25 pm ,
Category : WTN SPECIAL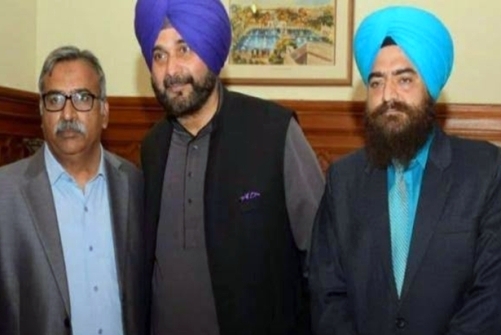 ---
Pakistan tries to spread violence in Punjab through pro Khalistani terrorist Gopal Singh Chawla

NOV 29 (WTN) - Whether Pakistan is once again working on a strategy to blow Khalistan issue to spread unrest in India especially in Punjab. We are saying this because it seems that the way Pakistan has sheltered supporters of Khalistan in Pakistan and it is being helped to provoke Sikhs who travel to India from Pakistan to pilgrimage.

For your information, let you know that Khalastakani terrorist Gopal Singh Chawla was not only involved at the ground breaking ceremony of Kartarpur corridor in Pakistan, but he also shacked hands with Pakistan Army Chief Qamar Bajwa. Not only this, now a picture of Gopal Singh Chawla and Punjab's minister Navjot Singh Sidhu has surfaced, after which there has been a rift in Punjab and Indian politics.

After revealing the photo of Khalistani terrorist Gopal Singh Chawla with Navjot Singh Sidhu, Akali Dal has demanded Siddhu to be sacked from the Punjab government. The manner in which Gopal Singh Chawla joined Pakistani Army Chief and Sidhu, it can be said that it was a planned strategy of Pakistan, due to which Pakistan allowed Chawla to meet Sidhu so that the feelings of Sikhs in India could be provoked. .

The matter is not limited to that, Khalistan terrorist Gopal Singh Chawla has shared another photograph, in which he is seen with the chief of Shiromani Gurdwara Parbandhak Committee, which is known as SGPG, at groundbreaking ceremony of Kartarpur corridor, with its chief Gobind Singh Longowal Used to be.

For your information, let you know that Gopal Singh Chawla is counted among Khalistan supporters, and he is also accused of running anti-India activities. After joining hands with the Army Chief of Pakistan and in the groundbreaking ceremony, it was provoked to be very angry and it was seen as a promotion by Pakistani forces to promote anti-India activities, but now with the Indian leaders themselves, the picture has emerged, a different kind of worry has arisen in the country.

For your information, let you know that the picture of Gopal Singh Chawla and Sidhu has come out; the Akali Dal had demanded action against Sidhu from the Chief Minister of Punjab Captain Amarinder Singh and that he should be sacked from the Cabinet. Akali Dal MLA of Delhi, Manjinder Singh Sirsa tweeted and wrote, "Captain Amarinder Singh declined to visit Pak because Pak supports anti-India & anti-Punjab activities; but his own Minister Sidhu goes against his wish & gets clicked with Gopal Singh Chawla; close aide of Hafiz Saeed & anti-India person. Would Captain Sahab sack his irresponsible Minister?"

For your information, let you know that Chawla's photographs with SGPC Chief Gobind Singh Longowal have been revealed and it is natural to move forward politics in Indian. Gopal Singh Chawla is the general secretary of Pakistan Sikh Gurdwara Prabandhak Committee and is considered to be close to the 26/11 Mumbai attack mastermind Hafiz Saeed. On 21 and 22 November, there was maltreatment with Indian High Commission officers in Gurudwara Nankana Sahab of Pakistan and in Gurudwara Saccha Saudal, and in this case, Gopal Singh Chawla is said to be accused.

According to information received from the media, there is intelligence information that Chawla, along with Pakistani Intelligence Agency Inter Services Intelligence (ISI) and terrorist organization Lashkar-e-Taiba, is plotting to spread violence and terror once again in the Indian state of Punjab. Some time ago, Chawla had also appeared with Mumbai attack mastermind Hafiz Saeed.

The way the Pakistan is plotting to spread violence and panic in Punjab on the basis of Gopal Singh Chawla, the Government of India should be cautious. Because after killing the terrorists every day and not succeeding in their nefarious movements in Kashmir, Pakistan's eyes are on Punjab. But the way Navjot Singh Sidhu and Gobind Singh Longowal have met with Gopal Singh Chawla, the side of India is weakening.

RELATED NEWS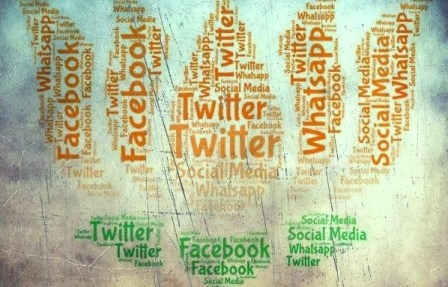 May 20th, 2019
May 20th, 2019
May 18th, 2019