​Do you the difference between the lake and the pond?
Thursday - December 6, 2018 4:15 pm ,
Category : WTN SPECIAL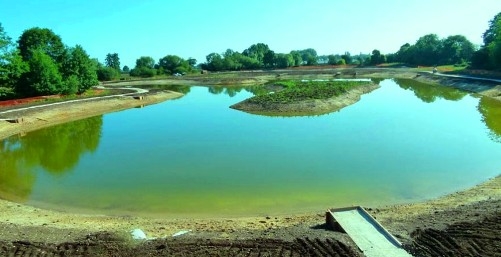 ---
The lake is natural; pond is both natural and artificial

DEC 06 (WTN) - You have seen the lake and pond many times. But, do you know the difference between lake and pond? You probably don't know. Let's tell you, what is the difference between the lake and the pond?

Lake - Firstly, know about the lake. Lake is the stable part of the water that is surrounded by trails. The second feature of the lake is its stability. In generally speaking, the lake is the wide pits of land in which the water is filled. The water of the lakes is mostly stable. Water of lakes is mostly saline, but water of many lakes is sweet. Lakes can be on any part of the crater. Even you can see lakes on high mountains. You will also find lakes on the plateau and plains.

Pond - The size of the pond is smaller than the lake. Ponds can be both natural and artificial. Ponds can be born naturally in floodplains as part of the river system, or there may be some exceptions. There is no fixed size of the pond. Water of pond is mostly sweet.
RELATED NEWS
May 21st, 2019
May 21st, 2019
May 20th, 2019