3rd two-day 'Harmony 2018' conference in Bhopal from Saturday
Friday - December 7, 2018 11:41 pm ,
Category : BHOPAL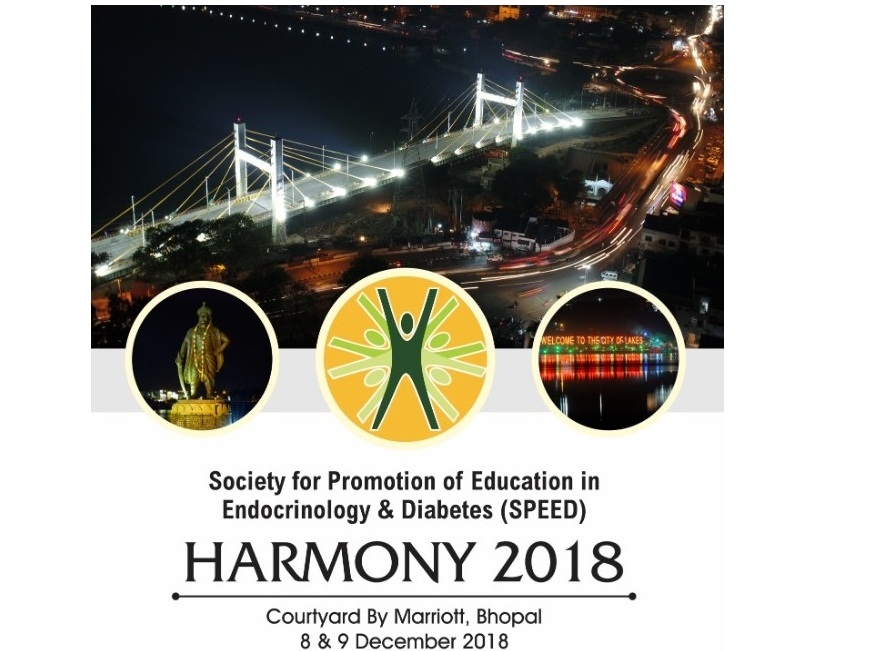 ---

Interactive sessions on diabetes, thyroid, obesity and endocrinology will be held

Bhopal, Dec 7, (WTN): Society for Promotion of Education in Endocrinology & Diabetes (SPEED) organising 3rd edition of two days conference 'Harmony 2018' conference on December 8 and 9 in the Hotel Courtyard by Marriott Bhopal. In this conference well-known doctors of the city will discuss the latest developments in the field of diabetes, thyroid, endocrinology and reproductive medicine.

Among the key experts who will be present in this conference for the last three years are Dr. N.P. Mishra, Dr. S. S. Yesikar, Dr. H.H. Trivedi, Dr. Sushil Jindal, Dr. Pramod Gandhi, Dr. S.K. Sharma and Dr. S. Bhattacharya etc.

The Secretary of the Organising Committee Dr. Sachin Chittawar informed details of the event to media today. He said that this two day conference includes 16 lectures, debates, quizzes and panel discussions. The topic of the panel discussion is 'family and diabetes'. Veteran specialist speaker from their filed will discuss on medicines and therapies as well as latest medical technologies related to treatments by which how can the management of diabetes and other diseases can be done effectively.