Passengers of Shatabdi and Rajdhani Express to get 'gift'
Wednesday - December 12, 2018 2:12 pm ,
Category : TRAVEL
---
Passengers of Shatabdi and Rajdhani Express to enjoy 'shock-free' journey

DEC 12 (WTN) - Indian Railways always takes care of the safety and comfort of its passengers from time to time. Moving forward with the technique in this sequence, Indian Railways is now going to give the passengers of the Shatabdi Express and Rajdhani Express a shock-free journey. Yes, if everything was correct, then modern couplers would be installed in the Shatabdai and Rajshanipital trains from March 2019, so passengers would not feel shock during the journey.

For your information, let you know that this change has been made to all Shatabdi express trains running under Northern Railway till this time. At the same time, the old couplers will be replaced from remaining Sharabdi and Rajdhani trains till March 2019. For your information, let you know that couplers are a tool to connect a coach with another coach.

For facilitating Indian railway travelers, now the old couplers are changing with the newly developed center buffer couplers, which are equipped with a balanced draft gear, which does not shock passengers during the journey. Many times it has been seen that due to frequent shocks in the train, accidents of falling from the train were revealed, after which the railways have tried to install shock proof couplers, so that passengers don't have a shock during the journey.

According to the information, there were some problems in the standard couplers linking LHB i.e. Link Hoffman Bush to the coach, due to which passengers were shocked during the trip. Now the CBC couplers will be installed between the two coaches by the Railways, which are shock absorbers, and due to this there is no shock during break or increase speed. According to the railway, this change will be made in other trains after changing the old couplers from the rack of the Shatabdi and Rajdhani trains.

RELATED NEWS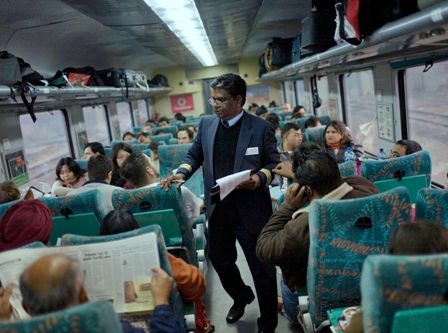 February 13th, 2020
December 11th, 2019
December 10th, 2019