The people of Aries behaves like 'innocent' child due to which they react soon
Saturday - December 15, 2018 3:13 pm ,
Category : Religion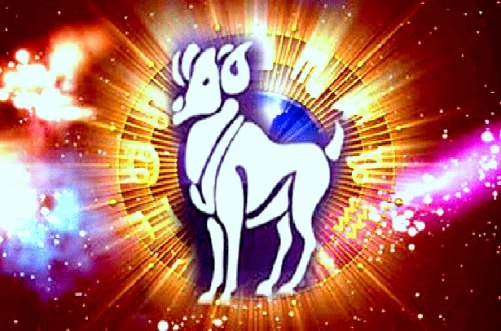 ---
People of Aries appear courageous and friendly

DEC 15 (WTN) - The nature, religious tendencies, habits, likes and dislikes and emotions of each zodiac remain separate. One can be known about any person by their zodiac sign. Therefore, in the Hindu religion, the horoscope is matched before marriage so that anyone who is getting married can be aware of the personality and nature of the person.

Today we describe you about the nature of the people of Aries.

Due to being the first zodiac of zodiac circle, the people of Aries are innocent like a child. Aries people are full of with new energy in life. These people are enthusiastic, impulsive and self-centered. The sign of this zodiac is a ram, which is a symbol of courage and fearlessness. Like the zodiac sign, the people of Aries are courageous.

People of Aries like to live their life on their own terms and don't want to compromise with their ideology. These people are very excited because, and if they decide once to complete any difficult task, then they start work with enthusiasm to complete it but it has been seen that very soon, these people lose interest in their work.

People of Aries are very reactive. These people like to give feedback as soon as possible, but physically. Sometimes people get started nettling and get annoyed by doing this. It is true that people of Aries respond quickly, but soon they forget their frustration and anger and again behave like an innocent child.

According to astrology, the people of Aries give their physical reactions because they are innocent, but their motives are not wrong. They sometimes show innocence so that people get attracted towards them. But since they have innocence like children, so many people prefer to stay away from them because of their impatience and transience.

The people of Aries are courageous and friendly. If they learn patience and diplomacy, then they can become a skilled leader. But if it takes a long time to complete any work, then these people fail to complete that work because they lose their interest very quickly in any work. This shortcoming of the Aries people inhibits the development of their career.

It has been seen many times that people of Aries are able to get more than their capacity, regardless of whether they can use it or not. Well, these people do every work well, but they always need the inspiration of others to do the work properly. Even if they are not getting their performance in the right way, then they will blame others for their failure. Indeed, due to the laziness and desire, these people can't fulfill their determined goal.

Now let's talk about love, in the beginning, these people are not romantic, but when they start loving one then they can be said very good companions. Since their nature is like innocent children, these people are very dependent on their life partner and expect more from them because of which many times their partner get started being anger.

RELATED NEWS
January 18th, 2019
January 17th, 2019
January 15th, 2019