People of Libra zodiac delay in decision making
Monday - December 24, 2018 12:49 pm ,
Category : Religion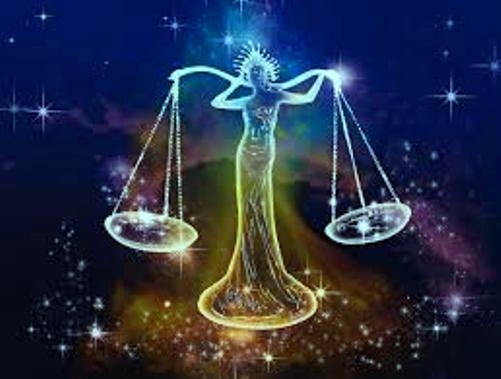 ---
Libra: Impartiality is their biggest 'specialty'

DEC 24 (WTN) - Today we describe you about the nature of the people of Libra zodiac. It has been observed that people of Libra zodiac are the best artists in conversation and social behavior. As you know, the Libra is the 7th zodiac sign in the zodiac cycle, so if you focus on the zodiac cycle, you can observe that the following six zodiacs focus more on personal contact with the world, while the first six zodiacs focus more on self.

Being alone is not liked by people of Libra zodiac so they like to interact with people and live in society. They like to be surrounded by people and to have social relations with others. They desire that their spouse also accompany them to social relations. Instead of doing any work personally, they prefer to do in pairs.

The sign of the Libra zodiac is the scales and the people of Libra zodiac have quality of like zodiac sign means they are balanced and dispassionate. That is, they like to say truth is truth and lie is lie. The nature of the people of Libra zodiac is very generous and they want to do good for all. These people are skilled at settling disputes and they like justice. As we told you that they are fair, but that's because they want to avoid conflicts after taking any decisions.

People of Libra zodiac are also smart strategists and organizers. What kind of manners should be introduced to fulfill any work, they know very well. These people use their brain in a very good way, so they keep their point in front of others. It has been seen that in order to make fair arguments, they also adopt diplomatic and path of agreement.

People of Libra zodiac are trying to stay away from the battle, so they believe in talking with a lot of humility and try to dispel any dispute from the conversation. There talking is very sweet and while talking, they speak about balanced things, so that nobody seems bad. Even in the unforeseen circumstances, the people of Libra zodiac work with cool mind and with all the help, with cooperation, find a solution to the problem.

People of Libra zodiac are humble themselves, so they hate those who behave badly. Whatever work they do, they accomplish a lot with a balanced approach which makes them successful in job and business. Many times the people of Libra zodiac are accused of being lazy, but since they work very hard due to which they have completed the work prematurely and after that they take rest, then people consider them as lazy.

The biggest drawback of Libra zodiac is that they can't take any decision right away. Their indecision is the biggest problem for them. Due to not taking decisions on many occasions, they are delayed due to various tasks, due to which they have to bear the loss. They should have a life partner who can understand their feelings, that the velocity of emotions on both sides should be the same then they reconcile with their spouse.

People of Libra zodiac are attracted towards opposite sex and once they love someone then they plan to spend their life with them. As they delay in taking these decisions, therefore, they delay in showing love and getting married. Body pleasure is dear to them, but during sex, they are hesitant to take initiative in themselves, they want their companions to take initiative.

RELATED NEWS
January 18th, 2019
January 17th, 2019
January 15th, 2019