Double crust apple pie
Sunday - December 23, 2018 11:06 am ,
Category : RECIPES
---
Ingredient:
500 g (1 lb) cooking apples, preferably Bramleys, quartered, cored, peeled, and sliced
250 g (8 oz) Cox's apples, quartered, cored, peeled, and sliced
About 30 g (1 oz) caster sugar, plus extra for sprinkling
2 tbsp water
Rough puff pastry
Milk, for glazing
25 cm (9 ½ in) Pie Dish

Method:
Put the apples into a large pan and add the sugar and water. Cover and cook gently, stirring, for about 10 minutes until the apples are soft and fluffy. Taste for sweetness and add more sugar if necessary. Turn into a bowl and leave the apples to cool.

Divide the pastry into two portions, one portion slightly larger than the other. Roll out the large portion on a lightly floured surface and use to line the pie dish.

Spoon the apple filling on to the pastry shell, spreading it almost to the edge and then doming it in the middle.

Roll out the remaining pastry. Brush the edge of the pastry shell with a little water, then lay the pastry lid over the apple filling. Trim the edge, then crimp to seal. Make a small hole in the pastry lid to allow the steam to escape.

Put a baking tray in the oven and preheat to 220℃ (200℃ fan, Gas 7). Meanwhile, use the pastry trimmings to make leaves to decorate the pie, attaching them with milk. Brush the pastry lid with milk and sprinkle with sugar.

Remove the hot baking tray from the preheated oven and place the pie dish on it (this helps ensure a crisp pastry base). Bake for 25-30 minutes until the pastry is golden. Serve with hot vanilla pouring custard.

St Clements's Apple Pie
When cooking the apples, add the grated zest and juice of 1 large lemon, and 3 tbsp fine-cut orange marmalade to the apples.
RELATED NEWS
July 17th, 2019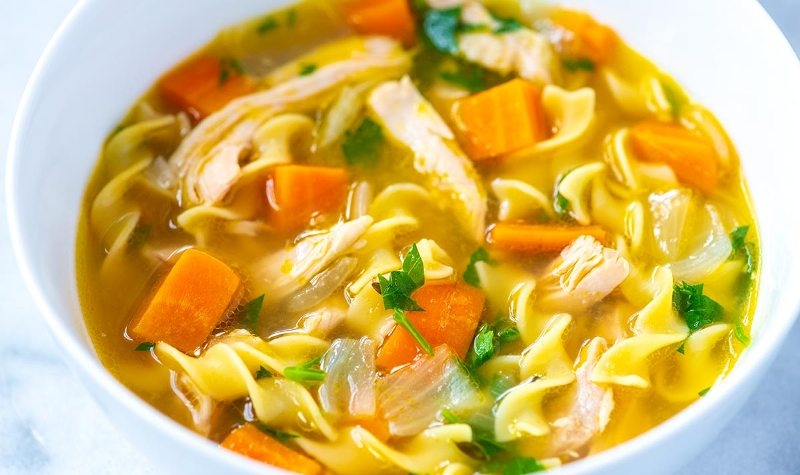 July 17th, 2019
July 16th, 2019