Spaghetti alla carbonara
Friday - December 28, 2018 11:06 am ,
Category : RECIPES
---
Ingredient:
500 g (1 lb) spaghetti
Salt and black pepper
175 g (6 oz) diced pancetta or streaky bacon, any rinds removed
1 garlic clove, crushed
4 eggs
125 g (4 oz) Parmesan cheese, grated
150 ml (1/4 pint) single cream
Chopped parsley, to garnish

Method:
Cook the spaghetti in a large saucepan of boiling salted water for 8-10 minutes until just tender.

Meanwhile, put the pancetta or bacon into a frying pan and heat gently for 7 minutes until the fat runs. Increase the heat and add the garlic. Cook for 2-3 minutes or until the bacon is crisp.

Break the eggs into a bowl. Add the bacon and garlic mixture, using a slotted spoon. Add the Parmesan cheese, season generously with salt and pepper, and whisk until well blended.

Drain the spaghetti and return to the hot pan. Stir in the bacon and egg mixture and toss quickly until the egg just begins to set. Stir in the cream and heat gently. Serve at once, sprinkled with parsley.

Spaghetti Alfredo
Heat 150 ml (1/4 pint) double cream with 30 g (1 oz) butter until the mixture has thickened. Set aside. Cook the pasta, drain, and then add to the cream mixture. Add 90 ml (3 fl oz) more cream, 90 g (3 oz) Parmesan cheese, a pinch of grated nutmeg, and season with salt and pepper. Heat gently until thickened, and serve.
RELATED NEWS
July 17th, 2019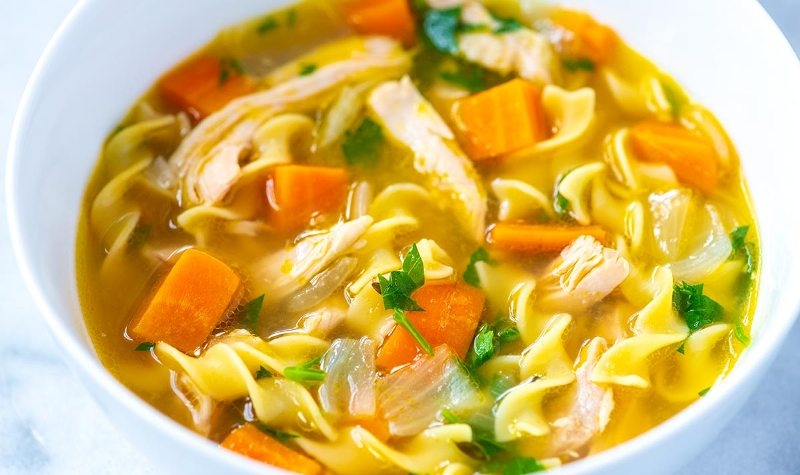 July 17th, 2019
July 16th, 2019