If a pacemaker implanted, then keep 'distance' from the metal detector
Thursday - January 3, 2019 10:12 am ,
Category : WTN SPECIAL
---
Pacemaker: Precaution is only safety!

JAN 03 (WTN) - You must have heard of pacemaker. Let you know that Pacemaker is a small device that weighs 25 to 35 grams. This device is implanted in the heart of patients whose heart rate is low, this device sends electric impulses to the heart muscles, which creates an artificial heart beet and the heart rate is normal.

For your information, let you know that normal heart rate is 60 to 100 beats per minute. But if the heart rate decreases below 40, then the related person starts experiencing many kinds of problems, in which case doctors recommend to implant the pacemaker.

The special thing about pacemaker is that if the heart starts to beat properly and gives a normal heart rate, then it (pacemaker) stops sending the impulse, it is called demand pacing. This saves the battery and the pacemaker runs for a long time.

For your information, let you know that the pacemaker is implanted under the skin in the left or right collar bone of the heart and is connected to the nerves. A pacemaker runs approximately 10 to 12 years. After being it implanted, the person can live normal life.

Precautions after implanting pacemaker

On which side the pacemaker is implanted, use the mobile phones by opposite site ear. That is, if the pacemaker is on the collar bone on the left side, then the mobile phone should be used by the right ear.

Anyone who has implanted pacemaker should not have to pass by the high tension wires. By the way, the use of electrical appliances can be easily done, but all the light fittings should be safe.

Those who has implanted pacemaker should take precautions while passing through a metal detector and pass through it quickly. That says clearly to security in advance that you have implanted a pacemaker so that they can investigate you with their hands. Passing through a metal detector keeps the pacemaker's circuit breakdown.

Patients who have implanted pacemaker, they can be tested by X-ray, CT scan, Ultrasound etc., but MRI can't be done, because, due to MRI, it is afraid to be broken the circuit of pacemaker. However, the Pacemaker with MRI has been introduced in market which has strong circuits and there is no risk of breaking the circuit of pacemaker.

If the pacemaker implanted patient needs radiation, then it is very difficult. Because if the radiation is to be in the place where the pacemaker is implanted then it will be useless.

RELATED NEWS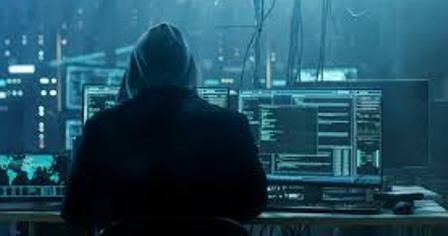 July 20th, 2019
July 20th, 2019
July 20th, 2019