Rather special game pie
Friday - January 4, 2019 11:06 am ,
Category : RECIPES
---
Ingredient:
2 kg (4 lb) chicken, boned and skinned
1 kg (2 lb) boneless mixed game meats cut into 1 cm (1/2 in) pieces
375 g (12 oz) belly pork, coarsely chopped
500 g (1 lb) piece of streaky bacon, cut into small pieces
Butter, for greasing
Hot-water crust pastry
About 2 tsp salt
Black pepper
1 egg, beaten
450 ml (3/4 pint) jellied stock

Marinade:
150 ml (1/4 pint) port
1 small onion, finely chopped
3 garlic cloves, crushed
Leaves of 4 thyme sprigs, chopped
1 tsp grated nutmeg
30 cm (12 in) Springform or Loose-Bottomed Cake Tin

Method:
Make the marinade: in a bowl, combine the port, onion, garlic, thyme, and grated nutmeg.

Cut the chicken breast into long strips, about 1 cm (1/2 in) wide, and set aside. Cut the rest of the chicken into 1 cm (1/2 in) chunks. Add the chunks to the marinade with the game meats, belly pork, and bacon. Cover and leave to marinate in the refrigerator for 8 hours.

Lightly butter the tin. Take two-thirds of the hot-water crust pastry, pat it out over the bottom of the tin, and push it up the side, until it stands 1 cm (1/2 in) above the rim.

Season the meat mixture with plenty of salt and pepper, and spoon half into the pastry shell. Smooth the surface evenly.

Arrange the reserved chicken breast strips on top of the meat, radiating from the middle. Season with salt and pepper.

Top with the remaining meat mixture. Brush the top edge of the pastry with beaten egg. Roll out the remaining pastry and cover the pie, reserving he trimmings. Pinch around the edge to seal, then crimp.
Decorate the pie with the pastry trimmings, attaching them with beaten egg. Make three steam holes in the pastry lid, and glaze the pie with beaten egg.

Bake in a preheated oven at 220℃ (200℃ fan, Gas 7) for 1 hour. If the pastry browns too quickly, cover it with foil. Reduce the heat to 160℃ (140℃ fan, Gas 3) and cook for 2-2 ¼ hours.

Test the pie by piercing the centre with a skewer: the juice will run clear and the meat will feel tender when it is done. Leave the pie to cool in the tin for 8 hours.

Put the jellied stock into a saucepan and heat until melted. Using a funnel, slowly pour the stock through the holes in the pie. Cover and chill for 6 hours or until the stock has set. Unmould the pie and cut into wedges to serve.
RELATED NEWS
July 17th, 2019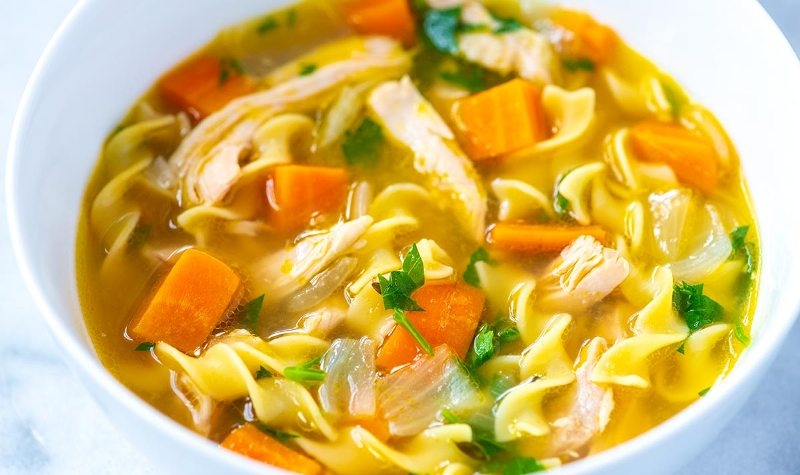 July 17th, 2019
July 16th, 2019