Congratulations Team India on first times 'this' victory in 25973 days!
Monday - January 7, 2019 1:02 pm ,
Category : WTN SPECIAL
---
India wins the test series in Australia for the first time in 71 years; Pujara, Kohli, Bumrah, Pant and Shami lead the victory

JAN 07 (WTN) - The victory that was waiting for Indian cricket for 71 years finally came, and India made a new history by winning the Test series for the first time in Australia. For the first time in 71 years, i.e. after 25973 days, the Indian cricket team has been successful in winning the Test series in Australia.

For your information, let you know that any Asian team has been failed to win Test series in Australia in the last 71 years 1 month and 10 days. No Asian team could do this in Australia before Virat Kohli-led team India did today. Prior to this victory, teams like India, Pakistan, Sri Lanka and Bangladesh were waiting to win their first Test series in Australia.

The fourth test match played between India and Australia in Sydney was drawn to rain and with this, the Indian cricket team, captained by Virat Kohli, has created a new history by defeating Australia in their hone. For your information, let you know that Team India has become the fifth team to beat Australia in the Test series in Australia. Prior to India, England, West Indies, New Zealand and South Africa had defeated the kangaroos in their home.

The West Indies Cricket Team was the first team to beat Australia in their home ground. The Caribbean team defeated the kangaroos in their own home in 1979-80. Then, in 1982-83, England defeated Australia in Australia. Australia's neighboring country, New Zealand, won in the Australia in 1985-86 against their neighbors for the first time. South Africa's team defeated Australia in the Australia in 2008-09.

With victory in the Test series in Australia, Virat Kohli has become the captain who has won the most Test series on foreign soil for India. By doing so, he has equated former captain Sourav Ganguly.

For the first time in 71 years, winning the Test Series in Australia the Indian cricket team has created history, and there are many heroes of this victory, due to which the Indian team got the chance to make this history. Let's describe you who are these players whose successful performance, the Indian team managed to win the series.

It can be said without any doubt that Cheteshwar Pujara can be given a huge credit for India's series win. Any Australian bowler could not stop Cheteshwar Pujara to score runs. Pujara scored 521 runs in 4 test matches at an average of 74.42, including three centuries and one half-century.

In the form of Jaspreet Bumrah India got a long-standing bowler who didn't allow Australia's batsmen to stay on the crease for a long time. Where on one side Pujara scored runs and kept kangaroos bowlers in trouble, then on the other hand, Bumrah, on the strength of his balls, forced the Kangaroos to kneel. Bumrah bowled 157.1 over in 4 Tests and took the maximum 21 wickets. Apart from Bumrah, the fast bowler Mohammed Shami proved himself in Captain Virat's expectations. Shami bowled 136.4 over in 4 test matches and took 16 wickets giving 419 runs.

Let's discuss about Virat Kohli, in this series, he scored 282 runs in 4 Tests, at an average of 40.28, including one century and one half century. At the same time, wicketkeeper batsman Rishabh Pant also made a splendid performance of his talent. The performance of Rishabh Pant in the first six innings was quite normal and he could not score more than 50 runs in an innings, but in the seventh innings of the Sydney Test match, playing an innings of not out 158 runs, he became the second highest run scorer in the Test series. Pant scored 350 runs in the 7 innings of 4 Tests with an average of 58.33.

Virat Kohli wins this series due to the collective performances of all the players. Cricketers such as Vijay Hazare, Sunil Gavaskar and Sachin Tendulkar, and Captains Kapil Dev, Azharuddin, Saurav Gangul and Mahendra Singh Dhoni could not win the Test series in the Australia, but Virat Kohli, in his captaincy, showed his leadership. After 71 years, the history that Team India has created by defeating Australia in Australia is less as praised as it is.
RELATED NEWS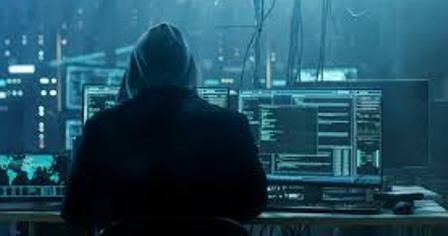 July 20th, 2019
July 20th, 2019
July 20th, 2019