People with NaMo Again merchandise selfies flood Social Media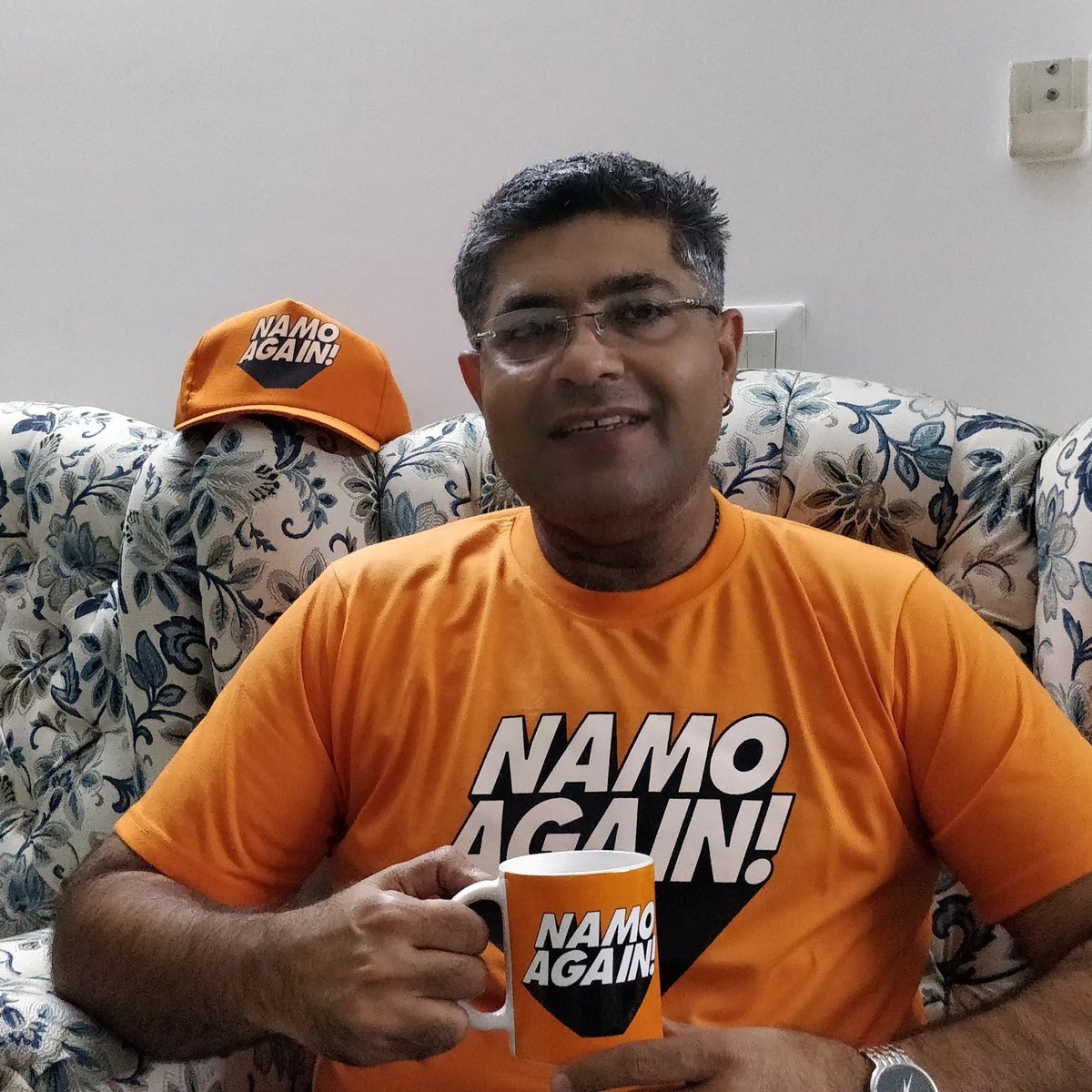 ---
In the run up to 2019 Lok Sabha elections, new avenues of promotion are building up. In 2014, Ab Ki Baar Modi Sarkar was a rehash of BJP's campaign. It went well with voters giving BJP a absolute majority in 2014. Piyush Pandey and. Prasoon Joshi are believed to have coined it the slogan.

Narendra Modi's mobile application NaMo app has begun the sale of Brand Modi merchandise. The items on sale are etched with texts of various initiatives taken by PM Modi such as Make in India, Beti Bachao Beti Padhao, etc. Merchandise available on NaMo app includes t-shirts, notebooks, stickers, fridge magnets, caps, pens and mugs. Some of these goods sport slogans like NaMo Again, Yuva Shakti, India MODIfied, etc.
BJP MP Anurag Thakur walked into parliament on wearing "NaMo Again" themed hoodie. After the tweet, twitter was flooded with people displaying their NaMo again T Shirts.


I am wearing mine

Where is your hoodie ?@KirenRijiju @Ra_THORe@ManojTiwariMP@SuPriyoBabul@sarbanandsonwal@Dev_Fadnavis@jairamthakurbjp@ChouhanShivraj@drramansingh@vijayrupanibjp@myogiadityanath

Your Turn to Wear It, Tweet & Tag

Buy it here @namomerchandise pic.twitter.com/Kwh5mCjexu

— Anurag Thakur (@ianuragthakur) January 8, 2019
Looking good, @ianuragthakur! https://t.co/mT28nAvH8d

— Narendra Modi (@narendramodi) January 8, 2019
Whenever i travel in Delhi Metro. I Wears #NamoAgain Hoodie & Intreact with Passengers on PM @narendramodi 's Historic Achievements. pic.twitter.com/60c50FZzT9

— Mohit Sharma (@MohitsharmaBJP) January 8, 2019
#NamoAgain praying for namo again for a better india. pic.twitter.com/m8QhHPj5vz

— P. Vasantha Kumar (@PVasanthaKumar9) January 6, 2019

-Window To News
RELATED NEWS
July 17th, 2019
July 17th, 2019
July 17th, 2019