Facilities for the blind poor in India , Jan 4 declared Braille Day
Thursday - January 10, 2019 9:40 am ,
Category : WTN SPECIAL
---
WTN- The UN has declared the birthday of Louis Braille on January 4 as Braille Day from 2019. The purpose of the day is to spread and propagate the use of Braille and educate visually-challenged people through Braille to allow them better opportunities for employment.

Unfortunately, in India, the facilities for the blind are still minimal. In the major cities the situation is a tad better, but not so in the smaller cities and towns, where even the Supreme Court stipulations to make public places user friendly for the blind are not followed.

Education is the most potent tool of empowerment and national productivity but the situation in India is such that there are no textbooks available in Braille after Class 8. So students who want to pursue higher studies are stuck in difficulty and have to wade through their own efforts to succeed in higher exams.

Often such students have to depend on another person who assists as a writer. Explaining or dictating everything to the writer efficiently is not easy and the expertise of the writer in honestly depicting all that is said and his speed in noting down all in time is a decisive factor in exams and their outcomes. Often the visually challenged fail to exhibit their full potential in the exam paper as they have to depend on the writer.

Had there been Braille facility, such people could write their own exams and thus stand a fairer chance of getting through. This year, leading publishers National Book Trust is going to launch two books in Braille. In the book fair this year too, the theme will be centered on the needs of the 'special reader'.

But these are mainly Delhi-centric affairs. The students in smaller cities don't even have a Braille printer for them, though costing around Rs 3 lakh, the government can easily facilitate it for the blind to make their life and studies easy. Experts say that today it is the era of digital Braille, which many developed countries have adopted and India too needs it in large numbers. In India too software like Braille Me and Orbit Reader 20 is available but most people still don't know about it.

Through this, the script of any language can be presented in Braille. Thousands of books can be stored in Braille form in the software, just like a memory card, which lends it the versatility and flexibility of use and storage. This will obliterate the need for printing books in Braille which is not a very cost-effective or convenient option in any case. If the digital Braille software, costing around Rs 25,000 is made popular and it starts getting used in libraries and institutes countrywide, thousands of challenged students can benefit.

There are close to 1.3 million blind in the country, with the four major cities of MP themselves having over a lakh of their population. Making facilities available to them will bring into the mainstream those lakhs of talented individuals who are not able to make the cut due to the paucity of resources.
RELATED NEWS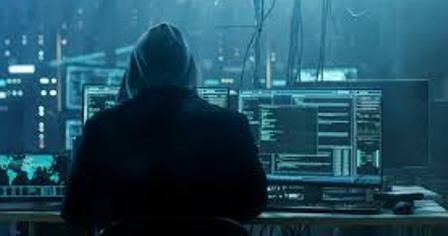 July 20th, 2019
July 20th, 2019
July 20th, 2019