​IIM Indore to help traffic management
Thursday - January 10, 2019 9:57 am ,
Category : WTN SPECIAL
---
WTN- Indian Institute of Management, Indore will talk to experts and find out ways to streamline the traffic system in the city thereby improving commuter experience and road users' safety.

New IIM director Himanshu Roy has said that guidelines will be ready within six months and accordingly action would be taken in consonance with the traffic authorities to improve the traffic scenario in the city.

It is being seen as a part of IIM's bigger plan to prove beneficial to the locals of the city where it is situated. The institute is also committed to preparing an environment plan to improve the city's environment and sustainability.

When it comes to traffic, Indore is one of the worst among the major cities of India, especially when it comes to people's general traffic sense and their propensity of break rules. It may be winning accolades for clean roads and registering the least number of road accidents, but the reality is not so rosy.

Traffic violations are rampant and most arterial roads are clogging. In five years from now, in the way population is growing in the city, unless some major decisions are taken, movement will be difficult. We don't want another Bangalore in the making. Rapid infrastructure development is required to keep pace with the needs of a growing population.

We need more flyovers and wider roads in Indore. Several roads have been widened for better space and smoother movement of vehicles and walkers but encroachment is a big concern. The footpaths are mostly encroached upon which forces people to walk on the main roads. There are undulations, potholes, open drains, electric poles and unauthorised speed breakers on our roads that make commuting a hassling experience.

There are not only infrastructure roadblocks but also lack of planning that is visible all around. There are dividers where they are not needed, there is darkness where streetlights should be placed, traffic signals often go kaput and the timings set are also often faulty, turnings and speed breakers are not marked as stipulated by rules, traffic violators are handled leniently, encroachments are allowed on congested roads, footpaths and pavements go unrepaired, new shortcuts come up arbitrarily that disturb traffic flow, religious and marriage processions are allowed on the main roads, puja pandals come up blocking many roads, cows sit on roads, construction materials often spill on the roads, road signage are often blocked by posters which confuse drivers and lacunae like these galore. It needs a very proficient and independent body to draw up a plan and IIM is perhaps the best body to do so.

This is why this initiative by the IIM is a welcome move towards creating a symbiotic ecosystem that ensures a win-win situation for all stakeholders. Big institutes of repute like IIMs and IITs must associate more with their immediate societies they thrive in and help improve the life of the people around by taking care of their interests and concerns. Then only their true value will be realised and appreciated.
RELATED NEWS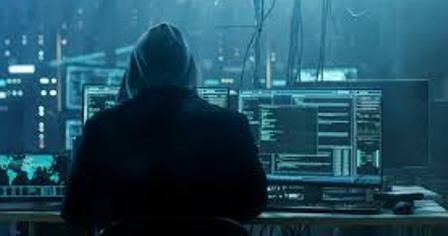 July 20th, 2019
July 20th, 2019
July 20th, 2019