Sebaceous glands in winter
Thursday - January 10, 2019 10:16 am ,
Category : WTN SPECIAL
---
WTN- How many of us know or have heard of sebaceous glands? Certainly, not many of us – perhaps because we don't see them or know their importance. Sebaceous glands are found in our skins. These glands secrete a waxy material called sebum.

This sebum lubricates our skin to keep it adequately moisturised and also keeps it waterproof. These are microscopic exocrine glands essential for skin health but in winters, due to less use of water and consumption of lesser liquid, these glands start shrinking and drying up and produce lesser quantity of sebum. This is the reason why in winters our skin often dries up, gets rough and flaked.

As a natural fallout we often get itches, eczemas and rashes as the skin condition deteriorates for want of a moisturising agent. Some people also get psoriasis due to this. Doctors say that the best way to maintain sebum balance is to drink a lot of fluids and apply coconut oil, glycerin and natural moisturising agents on the skin regularly to keep it moist and adequately replenished.

To further ensure good skin quality in winters, it is advisable to mix a spoonful of olive oil in lukewarm bathing water. Smashing up banana pulp and applying it on the face for a couple of minutes before washing it off is also a good way to keep the skin healthy. Bread crumbs mixed with milk and smashed can also be used as a natural scrubber to exfoliate the skin. More than soap, it is better to wash the skin with gram flour mixed with olive oil in winters.

This retains the natural moisture of the skin. Smashed wet almonds mixed with milk can also be applied on the skin. A mix of honey and almonds can also serve the same purpose. If these natural ingredients are not available at hand or the concoctions are not being able to be prepared for some reason, there is also the option of using hydrating masks available in the market.

Before using hydrating masks it is advisable to get the skin massaged by semi-precious stones, which are first soaked in hot water. After the stone massage, usually hot aroma oil massage is done before using the hydrating mask. Many people are not aware of the ways to keep the skin healthy, glowing and toned in winters and suffer the consequences. But experts are also of the view that with rapid globalisation and greater exposure to world fashion and healthcare trends, the youth are today much more aware and conscious about their skin health and take proper care early on. Many fear that if not cared early, spots and wrinkles can appear on the skin in young age which are hard to be done away with, which is why they follow the right practices and keep track of the changes their skin go through in different seasons.

It is important to have greater awareness and concern for one's skin because it is not just a cosmetic excrescence but an essential health aspect as well.
RELATED NEWS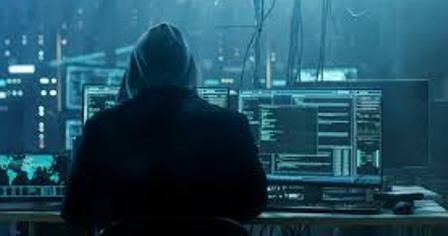 July 20th, 2019
July 20th, 2019
July 20th, 2019