Can ageing be slowed?
Thursday - January 10, 2019 10:40 am ,
Category : WTN SPECIAL
---
WTN- Everybody in this world wants to live longer and look younger. Though ageing is inevitable, those in their 70s wish to look as if they are in their 60s and those in their 50s want to look like they are in their 30s. Is there really such a thing as fountain of youth?

Ayurveda has an answer to such questions related to age for which doctors around the world have been peering deep into our cells seeking clues. Ayurveda has laid stress on two things – one is to attain long life and second is to live like youth till death. Since ancient times, Ayurveda gives us better knowledge to understand the mechanism of the body in order to extend the number of healthy active years we live.

The parts of the human body work in harmony, acting and reacting to both internal and external forces. Human beings don't have to consciously think about breathing or digesting because of this machine at work.

Then why do we need to think about ageing? Ageing in Ayurveda is classified as one of the natural and Yapya (palliative) diseases. As age advances, several changes take place in the body, in the external appearance, in the condition of Dosha, Dhatu, Mala, Agni, Oja, and so on, as well as in the mental and cognitive functions.

Elderly people are susceptible to several chronic diseases also. The problems of the elderly are becoming a matter of great concern as increased life expectancy due to better medical services and improved technology is resulting in an increasing population of the aged. Nutrition plays an important role in the form of diets or supplements, to extend lifespan. What food promotes a healthy body, and what food causes physical stress, is becoming evident as many of the diseases experienced by aging people are the result of an unhealthy lifestyle and a poor diet of years.

The food that forms part of a healthy diet is considered anti-aging food. Viewed from ayurvedic perspective, the largest group of these anti aging foods is the ones that contain antioxidants. Many foods, particularly fruits, vegetables, and whole grains contain antioxidants which are highly beneficial in anti aging process.

Proteins are important which come primarily from beans, nuts, and seafood, with a minimum of dairy, poultry and red meat products. Now a days, ayurvedic herbs are becoming increasingly popular due to their effectiveness and safety. They work amazingly not only on damages in the body but also in improving and maintaining health, wellness and age. Ayurveda has mentioned many types of blessed herbs with wonderful applications.

Some of them are neem, amla, aloe vera, shilajit, haritaki, ashwagandha, guduchi, musli, Arjun, garlic, ginger, shatavari, shankhpushpi, bhallatak, pipilli, triphala etc. These herbs, if taken under prescription through a disciplined regimen over time, are very much helpful in rejuvenating our whole body and its systems, thus making it feel young and energised.

Apart, regular exercise, proper sleep and a tension free mind are the essential condiments to prolong a healthy life. Changes in the skin texture are a vital part of our ageing process and it is important to keep the skin fresh and smooth, for which proper diet and exercise is important. Face packs with natural ingredients like cucumber and milk keep the skin rejuvenated. Enhanced intake of fruits and massaging the hands and legs also keep away ageing.
RELATED NEWS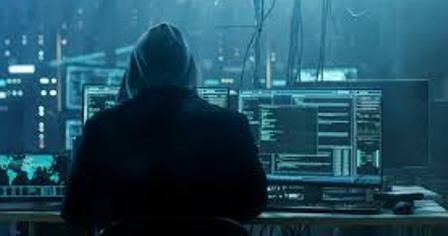 July 20th, 2019
July 20th, 2019
July 20th, 2019