​A good night's sleep an essentiality for good health
Thursday - January 10, 2019 10:43 am ,
Category : WTN SPECIAL
---
WTN- Though often ignored and/or neglected, sleep is as essential as breathing. It is a natural process of rejuvenating the body and giving it relief. Sleep not only freshens up the body but also revitalises the mind but we never give the required priority to sleep.

Sleep is time for a number of processes running inside which lead to a healthy body and above all a healthy mind. Sometimes, sleep is an indication to alarm against any upcoming threat or already existing one in any individual. Lack of sleep or improper sleep may result in impaired working of all organs of the body and immunity system falling prey to a number of sicknesses.

Maharshi Ayurveda marked sleep as one the pillars as important as diet to ensure good health. During sleep, not only physical changes occur but emotions and thoughts take a turn too, leading to regulating work of mind and ensuring health of it. Across the world, a large number of people are going through sleep related issues mostly due to faulty lifestyle.

For some, a round the clock time proves insufficient to manage their important works and a long night's sleep as prescribed in ayurveda as well as other medical sciences is missed. In attempt to manage the inevitable works, people reduce sleeping time while keeping body on caffeine like beverages to maintain efficiency of the body. After a long run of same schedule with reduced sleeping hours, the body starts showing symptoms of sleep disorders as well as other chronic sicknesses due to the organs not getting much needed relief usually obtained through sleep.

The dangerous attitude becomes the most powerful enemy when the body denies taking deep rest by the time the person is willing to sleep. Lack of sleep can lead to a number of issues including obesity, high blood pressure and weak immune system. According to ayurveda, sleep increases Ojas (the element setting coordination between mind, body and the nature of a person).

Ojas enacts to release tension and increase immunity of the body. Sleep is total disconnection with the tiring thoughts of an individual's life. The quality of sleep is identified with the degree of being forgetful about the dream one sees during sleep. The less you remember, the better the sleep was. Vata, pitta and kapha shape the activities of body as well as mind. Based on these three, in ayurveda there are three major types of sleep imbalances caused by imbalances in vata, pitta or kapha.

To fall asleep soundly, reduce stimulants like caffeine sourced from coffee, tea, chocolate, drugs, unusual thoughts and physical activities as night approaches. Massages stimulate proper blood circulation. Getting a massage or self-massaging can prove very effective in attracting sleep. Especially hands and feet should be massaged using warm oil. While caffeine-strong beverages are a big no before going to bed, milk is always given credit to be a nutritious drink before bed. Milk combined with turmeric is even better as turmeric has curcumin which can induce rest. For a proper night rest, the mind must attain peace and positive thinking.

Try to get rid of all tensions for mind to become free and go for tranquility in the night. Proper functioning of body can be maintained while sticking to a food plan. Less oily, less spicy food should be consumed. Breakfast is slightly heavy while the afternoon is best for eating the largest quantity of the day. On the other hand, evening is for comparatively very less eating and mostly sticking to liquid diets.

More juicy and sweet fruits should be included in our diet. Ayurveda recommends cooked food and served on room temperature instead of hot or steaming food. Poppy seeds boost immunity and strengthen the mind. For good night's rest, increased consumption of poppy seed can play a vital role. A person should at least have three warm meals in a day. Go to bed by 10 pm and wake up by 6am.
RELATED NEWS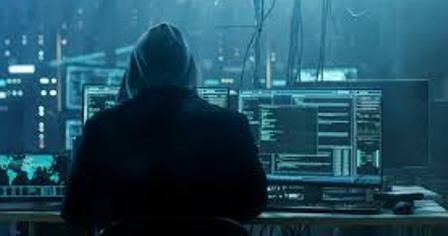 July 20th, 2019
July 20th, 2019
July 20th, 2019