Blood transfusion gone wrong!
Thursday - January 10, 2019 10:50 am ,
Category : WTN SPECIAL
---
WTN- A recent case of a 24-year-old pregnant woman getting infected by HIV during a blood transfusion in Tamil Nadu is a clarion call for all of us. The blood had come from a government blood bank, which is supposed to be one of the most reliable sources of blood.

Even the donor didn't have an idea that his blood was infected with the virus. He had donated blood in 2016 as well but he was not told about the infection. The most likely reason is that his blood was not screened before donation.

On the other hand, possibility also lies in the lab attendant/operator at the government blood bank failing to mark the blood as infected to prevent it from being transfused to the woman. Either way it is squarely the fault of the government health workers and healthcare facilities which has led to this scary mishap.

The government has sat up after the incident and started taking action against the guilty but can it give back the woman and her baby a healthy life? This incident is also an eye opener for all such government blood banks in the country and their lab operators who test, mark and store blood.

Who knows if all of them follow the norms carefully and allow no laxity to creep in? Who knows how many people get infected by AIDS due to a wrong blood transfusion that may have happened years ago? At a time when raised standards and better awareness is seeing a reduction in global HIV-AIDS affected, India is still suffering the burden due to its negligent attitude and its numbers are still worrisome. Who can compensate and atone for such a grave loss the poor woman and her family have been forced to bear? The government is offering a driver's job to the husband of the victim woman but rightfully, he has turned it down and rather wants adequate punishment for the guilty as well as lifelong treatment facility to his wife.

Doling out compensations is an easy escape route for our governments but the basic roots and sources of dereliction are not located and addressed, which is why the work culture doesn't change and most government servants carry around them an air of immunity from action.

This lack of accountability leads to repeated negligence and mistakes in all sectors of government officialdom that jeopardise our social life. The falling of bridges and flyovers is only a part of that bigger picture of which the wrong blood transfusion is one. Unless we develop the habit and culture of learning from our mistakes and holding the guilty accountable without fear or favour, our development motives will suffer and humanity's safety and prosperity will be at stake. India's bane is India's dishonesty and chicanery, where easy shortcut methods to success are devised. In that pursuit, the dignity and importance of good work is underrated and bypassed. We have to overcome this drawback.
RELATED NEWS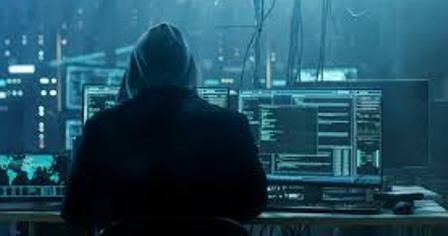 July 20th, 2019
July 20th, 2019
July 20th, 2019