​Madhya Pradesh becoming a destination for ecotourism
Friday - January 11, 2019 3:07 pm ,
Category : TRAVEL
---
WTN- Madhya Pradesh has come up as a tourism hub of India but its ascendency is not limited to that – the state has also grown into a lucrative ecotourism destination in the last 10 years or so. The tourism of the pre-independence era was traditional and unsustainable.

The time has now changed and there is a shift from traditional form of tourism to a newer one, where village ecosystems are involved and enriched by interaction with tourist experiences.

The change not only recognises the desire of people to seek solitude and contact with nature and natural surroundings, but also offers them a chance to be acquainted with the natural heritage and history of the place they visit, which they will hand over to future generations. And, this trend towards a new form of tourism has given birth to ecotourism that minimises negative impacts on the environment ensuring the right ecological balance.

Madhya Pradesh Ecotourism Development Board (MPEDB) has been developing ecotourism destinations at various potential places in the state with a focus on developing diverse and enriching ecotourism activities to give a unique experience of nature to tourists both from home and abroad.

Acting within the tenets of the Forest Conservation Act, the Board intends to foster activities like camping, trekking, hiking, birding, tree huts, nature trails, watch towers, nature interpretation centre, adventure activities, and wilderness camp for nature lovers.

This will make ecotourism an integral part of forest management and a major sustainable development option for the communities dependent on forest in the state, while fostering ecotourism, maintenance of ecological balance and environmental stability, the objectives of the National Forest Policy and the Forest Conservation Act is being strictly adhered to. Bilkhiriya, Chidikoh, Choral, Delabadi, Deori, Gandhisagar, Kathotiya, Kerwa, Kolar, Kukroo, Onkareshwar, Orccha, Payali, Samardha, Sapna, Tamia and Tawa Nagar, Smriti Van-Bhopal, Narmada Herbal Park-Hoshangabad, Bhedaghat Visitor Park-Jabalpur, Karbala-Shivpuri, Kuno Palpur Sanctuary-Sheopur, Pataalpani-Indore, Daultapur-Dewas, Eco-Park Jamad-Ratlam, Eco Park-Shajapur, Gwaalbell-Badwani, Ganj Nursery-Chhatarpur , Fossil National Park-Dindori, Bhoura FRH-North Betul, Jojha fall-Shahdol, and Sapna-South Betul etc have come up or are coming up as much sought ecotourism destinations in the state.

Madhya Pradesh is blessed with abundant source of flora and fauna. It is endowed with a very rich spectrum of scenic and relatively undisturbed landscapes, forests, wildlife and cultural diversity. In the light of this, the Board wants to exploit the tourism potential in a big way. The MP forest department has taken up ecotourism as forestry concept in an institutionalised manner and as an effective tool for sustainable forest conservation. The department wants to use ecotourism as a source of alternative and sustainable livelihoods for the local communities of the area, in order to reduce their dependence on forests, and thus adding to the conservation measures.

The work of the MP Ecotourism Development Board is an important evidence of its determination to expand the peoples' acknowledged relationship between human beings and forests by promoting ecotourism.
RELATED NEWS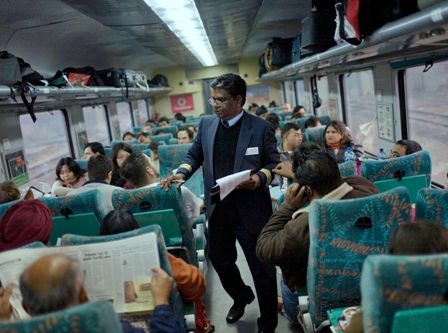 February 13th, 2020
December 11th, 2019
December 10th, 2019