​New addition to the tourism map of MP
Thursday - January 10, 2019 1:59 pm ,
Category : WTN SPECIAL
---
WTN- A new 'heritage' train has been started on the scenic stretch between Mhow and Kalakund which is drawing rave reviews.

Travel enthusiasts are having an out-of-the-world experience for the first time in Madhya Pradesh where specially designed compartments with huge transparent vistas are allowing panoramic views of the lush green valleys and mountains outside. The 2-hr metre-gauge journey meandering through narrow corners, bushy bunches, inclines, edges of hills and slopes, is as much a treat for the eyes as it is exhilarating in its feel.

WTN- The railways has spent close to Rs 1.5 crore in recreating the whole project which was extant in some form earlier. To be precise the track was in use for years, before it was shut down for commercial operations a couple of years back. Now the same track, after some restoration, has been readied for the new heritage train which will have special runs with guests.

The administration is also offering a night stay facility in the jungles wherein visitors can stay in a rail compartment fully equipped with TV, fridge, sofa, culinary delicacies and a posh cozy bedroom. Even the charges have been kept reasonable to attract more tourists. The stretch between Mhow and Kalakund has always been celebrated as an epitome of natural beauty in the region.

With its undulating topography, frequent waterfalls and streams intercepting it and a variety of flora and fauna species enriching the sylvan ecosystem, people always longed to etch the memories of their travel experience through this mountainous track in their mind. But lack of facilities and other high-end conveniences marred the touristy experience and deterred the discerning tourist away.

Now to resolve the issue, this new project has been launched which is on par with the best facilities anywhere in the world where such heritage travel treks are organised. MP is a tourism hub of India and it needs innovative channels to make its tourism scenario look more gorgeous and attractive.

This move is an encouraging step towards this direction. The need is to sustain the effectiveness and attraction of the project so that it remains a big draw of all time. Often once the initial enthusiasm wears out, several of our good initiatives start gathering dust. Apart from regular innovations and improvements to add to the charm of the journey, the management must be alert to people's feedback and complaints to tweak services to suit their needs.

They must promote and uphold this as a showcase journey itinerary of MP so that more people know about it far and wide and come to appreciate the uniqueness of the whole experience. Even more such possible locations should be explored and studied if such trails can be replicated there. This can open up a completely new avenue of heritage and nature tourism.
inclinations. If things are right at the roots, there is no further worry but as long as the roots are infected, the signs get scary.

We as a society will need to think collectively and mend our ways so that our kids get the right platform and atmosphere to grow and flourish like children ideally should.
RELATED NEWS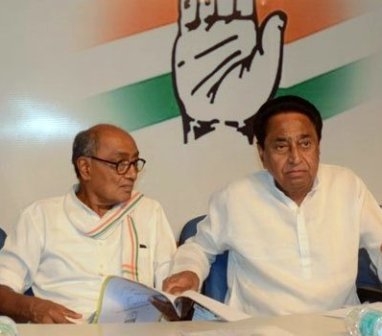 March 23rd, 2019
March 23rd, 2019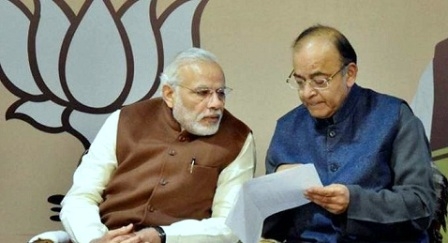 March 23rd, 2019