Does MP lack high-quality education institutes?
Thursday - January 10, 2019 2:13 pm ,
Category : WTN SPECIAL
---
WTN- Madhya Pradesh is a rapidly growing state with lots of potentials and prospects to stand among the top three or five states of the country in the next few years. It's economic, industrial and agriculture growth has been unprecedented in the last 10 years or so.

Road and building infrastructure has seen a seminal leap in these years. Yet an area where MP has not progressed much is the education sector. Despite a plethora of private engineering colleges mushrooming all around, institutes of excellence and national eminence have not come up in that measure.

Given MP's growth scenario, we needed many more institutes of repute, but apart from AIIMS in Bhopal, there is not much to show. We cannot say that MP is completely devoid of nationally important institutes because we do have IIM and IIT, which are international class, apart from IIHM, IIFM, RRCAT, MANIT, NLIU, RIE etc as some of the leading institutes. But we have two things to remember.

First, most of these institutes have come up decades ago - not that they have been set up in the last 5-7 years, keeping in sync with the state's growth spurt in recent times.

Second, MP is a vast state, and most of the institutes are concentrated in the Indore-Bhopal region, which is a lopsided development pattern. People in the north or far east of Indore-Bhopal don't get the same privilege as the students of these areas. They either miss the opportunity of studying in these institutes or have to leave their home and live a life of comparative hardship and struggle in these cities. Students from Dewas, Ujjain, Sahajapur, Sehore, Itarsi, Bina, Khandwa etc may have better and easier access to the facilities because the institutes lie close to them, but those from Satna, Katni, Rewa or Sagar or Datia, Bhind, Sidhi, Sahdol, Annuppur etc have to walk the extra mile to avail of the same facilities.

This includes more expenditure and more logistic and psychological drawbacks that the students have to wade through. Had we got an IIM in Jabalpur for instance, an IIT at Gwalior or an IIFM at Betul, the distribution pattern would have been fairer and more students could have been covered in underserved areas.

This lopsided development gives more opportunities and exposure to the urban boys and girls while their rural or small town counterparts living far away from the major cities lose out. We thus not only need more institutes to cater to the growing aspirations and needs of a resurgent and rising youth populace, but we also need to have an equitable spread of these institutes for a wider coverage.

Given the trend of growth MP is seeing, and given the number of students from other states showing interest to come and study here, we certainly need a quantum leap in the number of study facilities we have. We need art and film institutes, we need fashion and photography institutes, we need institutes that prepare students for new age carrier options like interior designing, animation, travel and tourism, robotics and genetics. We need big names like Manipal, Amity, Wipro and Vedanta and Birla to invest here in their universities and institutes and generate an atmosphere and ambience of high quality education in diverse fields, making the state the education hub of the country like Maharashtra, Tamil Nadu or Karnataka have become.
RELATED NEWS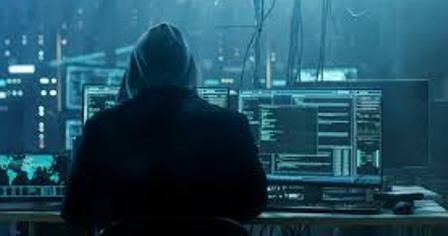 July 20th, 2019
July 20th, 2019
July 20th, 2019