Health department fails to work in rural areas
Thursday - January 10, 2019 2:21 pm ,
Category : WTN SPECIAL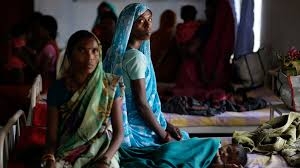 ---
WTN- The situation of our rural healthcare system is nothing to write home about. Despite a pitiable situation in most primary and community health centres in the hinterlands, the health budget has continually been truncated by our governments.

This has resulted in further downgrading of facilities and resources in these health centres which cater to millions of villagers. There is lack of ambulance and x-ray, dialysis machines and ICUs in most of these smaller hospitals. There is shortage of MRI scanners and burn units. There is scarcity of doctors and nurses in many of the health centres.

Doctors from the top institutes are reluctant to serve in villages and no stringent ruling has yet been implemented to make them stay and serve in remote and difficult locations. In any case India is terribly short of qualified medical professionals per thousand population and it is always difficult to find good doctors even in cities.

Every doctor is burdened with patients and this affects proper medical attention every patient deserves. Once a noble work, today the profession is more like a business. Since business flourishes in cities, doctors prefer to stay in cities. It is also a fact, that village hospitals are often so deprived of resources that no doctor can work in them comfortably unless one has dedicated his life to selfless service.

They often have to shoulder several overhead and unforeseen responsibilities beyond the capacity and brief of a medical professional. This leaves them demoralised and jaded. Better healthcare in villages is not just about doctors, but as has been mentioned, it is also about equipment and facilities, without which saving lives becomes difficult. It is also about the ancillary infrastructure support. If there are no roads to a hospital or power outage at odd times, the meaning of healthcare is defeated and no doctor can survive and give efficient service in such adverse circumstances.

These are the reasons because of which even in 70 years after Independence we have not been able to put in place a successful and efficient rural healthcare system. There is rampant corruption in the lower echelons of officialdom and funds for development remain underutilised or are embezzled. Surprisingly even several essential drugs mandated to be stored are often unavailable at the primary health centres.

There is often no accountability fixed on the authorities and no regular checks are made to ensure the norms are being adhered to. Patients are often made to sleep on the floors for want of beds while dogs and goats litter the corridors. Many a times there is only one doctor in a hospital and if he has to attend an emergency or is on leave, there is no one else to take up his responsibilities. This is due to a mix of policy lacunae and financial mismanagement.

Sprucing up is needed on both fronts and ironically both are difficult to happen because of our work culture and inherent systemic flaws. The 'sarkari' system is so intertwined and tangled with so many overlapping departments and the play of their peculiarities and vested interests that any cleaning up is an impossible proposition. The babus are the eyes and ears of the government and their role is always shady. They have their own personal propensities and agendas and they work according to them, which is often inimical to a fair development roadmap.

This is the bane of India that stalls and trumps many of her noble schemes. Unless we have a strong mechanism devised to get out of the political and bureaucratic rut, we will continue to fare poorly in human development indices.
RELATED NEWS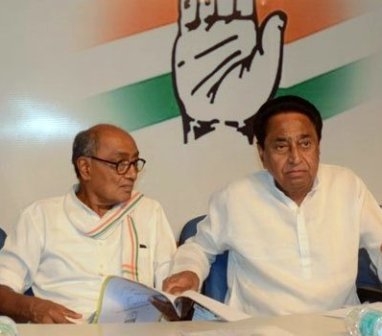 March 23rd, 2019
March 23rd, 2019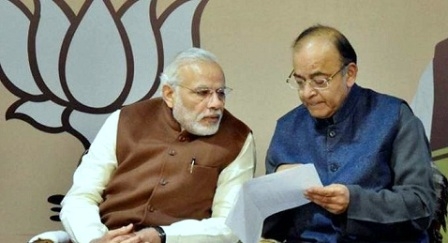 March 23rd, 2019