Poor road infrastructure is hampering MP's growth
Thursday - January 10, 2019 2:24 pm ,
Category : WTN SPECIAL
---
WTN- No matter how much we like to flaunt our excellent road infrastructure in Madhya Pradesh, the fact of the matter is we still have a long way to go. Compared to states like Bihar or Odisha or Assam, we may be ahead, but when stacked against states like Gujarat or Tamil Nadu for instance, we are no where there yet.

Undoubtedly road development has taken place in an unprecedented scale in the last 13 years of the erstwhile Shivraj Singh government but the pace of construction has not been that remarkable, and being a big state, several regions have still remained outside the purview of road development of any substantial kind.

This is a natural logistic and economic impediment to serve all areas of a big state with equal justification and at an equal pace, yet we cannot take away from the Shivraj government the intention of creating a vast road network in the state and the government's commitment to take it up as a priority to cover more and more areas under road network.

Road undoubtedly has been a neglected field of infrastructure in our country and it must be remembered that road network is the backbone of good business and investment scenario. It saves people's times, speeds up transfer of goods and delivery of services and saves money too in the form of time and lesser transportation losses. It also promotes tourism and greater people's movement and contact.

The new government too must not lose focus and carry forward the good work done by the last government because everyone now knows the importance of good roads in today's age of rapid movement and communication.

The Digvijay Singh government till 2003 had paid little attention to road development as a result of which the Shivraj Singh government was left with a very poor and pitiable road network and infrastructure that he had to resurrect from a scratch. This is one reason why it took time to get what we have today. Today, we must admit that some of the road stretches in MP are world class and remain specimens of good governance. Several industries and townships have come up around such roads and communication has quadrupled.

But at the same time, it also has to be admitted that some important stretches and sections of roads are equally dilapidated and unattended for decades and need the most urgent attention if we have to reach anywhere in the development map. Investors are still wary to come to MP enthusiastically for the image the state projects. That things have improved drastically in recent times is not what everyone from the outside can see. This perception of being a BIMARU state can only be dispelled if we do still better and stand out as the best among states by removing all infrastructure glitches and lacunae. The initiative is there, only a sustained and focused effort is now needed to keep the momentum going. There are several road projects in the pipeline and they must be given the right attention.

Corruption in handing over projects to contractors must be checked and defaulting construction companies must be blacklisted instead of being allowed several chances. Such approaches delay projects and pop up a poor image of our work culture. Along with road, other supporting facilities like proper public transport and shuttle services connecting the major roads, proper signaling and signage posts, adequate parking spaces, police patrolling and roadside conveniences like toilets, eateries and ambulances for emergencies, speed control and checking of drunk driving, apart from proper power and water availability, also need to be ensured to offer a lucrative ecosystem to investors and tourists alike.
RELATED NEWS
June 27th, 2019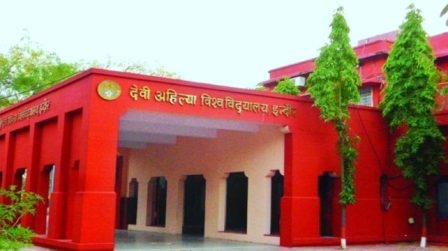 June 27th, 2019
June 27th, 2019