It's high time that farmers should start using organic fertilizer
---
Though it is the mainstay of the Indian economy, agriculture is no longer a lucrative proposition for the youngsters. Tough competition from foreign countries in the era of liberalization and free trade, shrinking land base and poor income are forcing the farmers' community to scout for greener pastures.

Their patience is wearing thin. To enhance production and beat the competition farmers are using deadly fertilisers and pesticides in their fields. The result is big, bright, shining and luscious fruits and vegetables that grow all round the year in quick time, bringing profit to the farmer. But the damage to health such artificially ripened fruits and vegetables cause, goes largely unnoticed.

The availability of natural or organic food is a rarity in our markets and due to policy flaws and other economic and logistic reasons, the organic produce is expensive for the common man, which lowers their popularity and acceptance, thereby keeping their production costs high. This is a cycle of demand and supply which keeps healthy food beyond the reach of most Indians.

Rather what we get to eat is basically contaminated food, laced as they are with dangerous chemicals in the form of fertilisers, many of which have long been banned in the US and Europe for their detrimental effect on human health. Again, due to lack of stringent policies and cost factors, these fertilisers are rampantly used by our farmers to enhance their production in a bid to make their profession a bit more profitable in the face of declining government support and rising input costs.

But this is not the solution because we are bring pushed towards a serious health crisis. Today the natural abilities of the soil to nourish plants and crops and regenerate itself are dying and in near future, much of our land will be rendered unfit for farming for being toxic due to excessive fertiliser use. The use of pesticides is equally harmful because it kills the microbes naturally present in soil which help in soil regeneration.

Trapped in the craze for easy and fast money and enhanced income, farmers are snuffing out their own future by downplaying the importance of natural and more scientific and healthier farming practices. Scientific innovations in the agricultural field are also not forthcoming and breakthroughs in cropping patterns and production practices by induction of more scientific processes or discovery of newer varieties/species of fruits and vegetables or cereals are rare.

This forces farmers to depend on the chemical inputs that are easy to access and light on pocket and stick to the old and traditional methods. Even technological innovations that make farming a less labour intensive and less water intensive business have not entered the agriculture domain in any big way which can wean farmers away from their regressive practices. When there is more technology and enhanced efficiency, there will be more yield for less and farmers can save costs. But this is yet not happening.

As a result of all these factors, it is the common man who is suffering. Today cancers and ailments of the heart and stomach have grown manifolds due to the consumption of chemical-laced food. Yet this aspect doesn't seem to be on the mind of our policymakers.
RELATED NEWS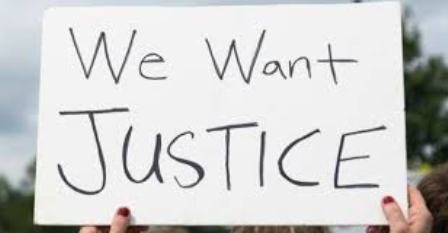 December 8th, 2019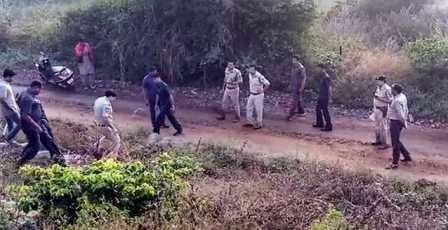 December 7th, 2019
September 25th, 2019