Jobs increasing in the country, good news and relief for Modi government
Friday - January 11, 2019 10:26 am ,
Category : WTN SPECIAL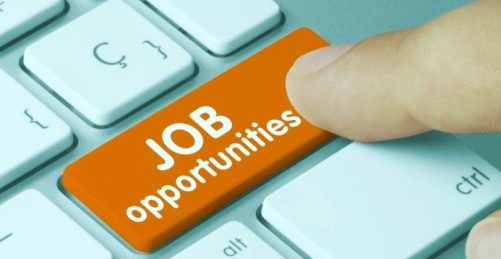 ---
Automobile sector with HR sector stand top in job opportunities in December, 2018

JAN 11 (WTN) - The major reason for unemployment in India is the population of the country. From time to time political parties have been promising for employment, but reality is that the opportunities of employment are decreasing due to the continuous growing population of the country. Employment is limited, but there are more unemployed people. In this case, there is a fight for every job, but in the terms of the job, the last month of the year 2018 has been quite better.

For your information, let you know that in December, 2018, an increase of eight per cent in new appointments has been recorded on an annual basis. During this period, the highest numbers of new people have been appointed in the field of automobile and human resources (HR) sectors. According to the Job Speak Index for December, 2018; eight percent more people have been recruited compared to December, 2017 a year earlier.

Now let's talk about the automobile and its associated industry, the highest percentage of 24% growth has been recorded in the case of new jobs, whereas in the HR sector this figure was 17%, which is very much appreciable. According to the report, as compared to December, 2017, new appointments in the IT-software sector in December, 2018 have shown an increase of 14 per cent, which is a satisfactory figure in itself.

According to the information, with the increase in appointment in almost all major cities and major industries of the country, 2018 ended. If seen, IT and automobile sector have remained top in the last few months for new jobs. In addition to the IT and Automobile in terms of jobs, the previous year was very good for the BPO and FMCG sectors and it is being said that in the coming time, all these sectors will continue to provide a lot of chance for the new job.

On the basis of this data, it can be said that the number of jobs will increase in the coming time and if this will continue, as the job opportunities increased in December 2018, so similarly situation will continue in the first 3 to 4 months of the year 2019. And if this happens then it would be positive changes for the Modi government and in the 2019 Lok Sabha elections, NDA and especially the BJP can get a lot of benefit.
RELATED NEWS
September 20th, 2019
September 20th, 2019
September 20th, 2019