Rabbit with mustard and marjoram
Tuesday - February 5, 2019 11:18 am ,
Category : RECIPES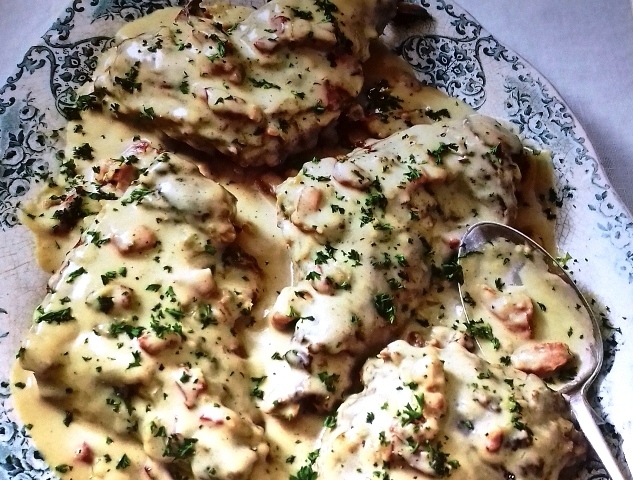 ---
Ingredient:
4 tbsp Dijon mustard
1 tsp chopped fresh marjoram
4 rabbit portions
30 g (1 oz) butter
2 tbsp olive oil
1 large onion, chopped
2 garlic cloves, crushed
90 g (3 oz) piece of smoked streaky bacon, cut into pieces
1 tsp plain flour
450 ml (3/4 pint) chicken stock
Salt and black pepper
150 ml (1/4 pint) single cream
2 tbsp chopped parsley, to garnish

Method:
Mix the mustard and marjoram and spread over the rabbit pieces. Place in a shallow dish, cover, and leave to marinate in the refrigerator for 8 hours.

Melt the butter with the oil in a large flameproof casserole. When the butter is foaming, add the rabbit, and cook for about 5 minutes until browned all over. Lift out and drain on paper towels.

Add the onion, garlic, and bacon to the casserole and cook for 3-5 minutes. Add the flour and cook, stirring, for 1 minute. Gradually blend in the stock and bring to a boil, stirring until thickened.

Return the rabbit to the casserole, season with salt and pepper, and bring back to a boil. Cover and cook in a preheated oven at 160℃ (140℃ fan, Gas 3) for 1 ½ hours or until the rabbit is tender.

Transfer the rabbit to a warmed platter and keep hot. Boil the sauce for 2 minutes until reduced. Stir in the cream taste for seasoning, and spoon over the rabbit garnish with parsley.
RELATED NEWS
July 17th, 2019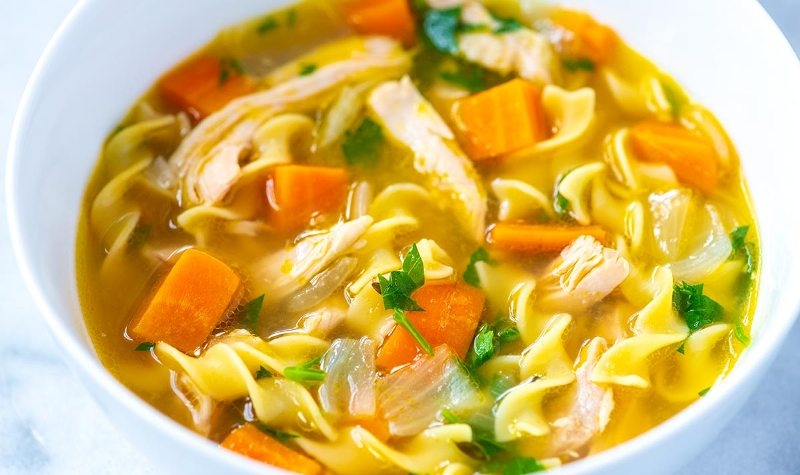 July 17th, 2019
July 16th, 2019