Moussaka
Sunday - February 10, 2019 11:06 am ,
Category : RECIPES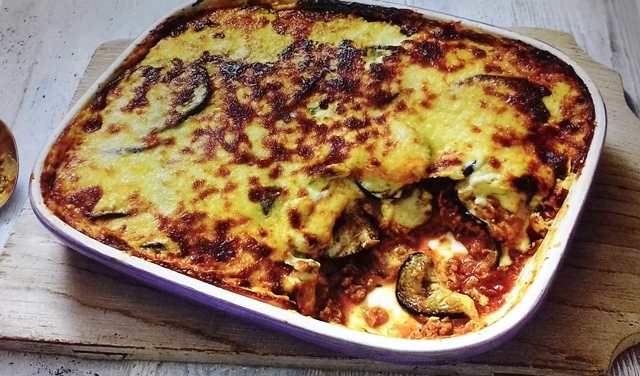 ---
Ingredient:
750 g (1 ½ lb) lean minced lamb
2 large onions finely chopped
2 garlic cloves, crushed
2 tbsp plain flour
2×400 g cans chopped tomatoes
4 tbsp tomato puree
Salt and black pepper
3 large aubergines, cut into 1 cm (1/2 in) slices
Olive oil, for shallow-frying

Topping
60 g (2 oz) butter
60 g (2 oz) plain flour
150 ml (1/4 pint) milk
1×500 g carton full-fat crème fraiche
125 g (4 oz) Parmesan cheese, grated
2 tsp ready-made English mustard
1 large egg, beaten
Wide-Based 2.2 Litre (4 pint) Ovenproof Dish

Method:
Heat a large, deep non-stick frying pan until hot, and fry the lamb until browned, breaking up any lamps with a wooden spoon. Stir in the onions and garlic, and fry for 5 minutes more. Sprinkle in the flour, blend in the tomatoes and tomato puree, and season with salt and pepper. Bring to a boil, then cover and lower the heat. Simmer gently for 45 minute, stirring occasionally.

Meanwhile, bring a saucepan of salted water to a boil. Add the aubergine slices, and bring back to a boil, then blanch for 2 minutes until they are just starting to cook but are still firm drain. And dry well with paper towels.

Heat 2 tbsp olive oil in a large frying pan, and fry a single layer of aubergine slices until light golden on each side. Do this in batches, using more oil as necessary. As each batch is done, remove from the pan with a fish slice, and set aside.

Make the topping: melt the butter in a saucepan, sprinkle in the flour, and cook, stirring, for 1 minute. Remove from the heat, and gradually blend in the milk followed by the crème friache. Bring to a boil, stirring constantly until thickened. Simmer for 2-3 minutes, remove from the heat, and stir in half of the Parmesan. Add the mustard, season with salt and pepper, and stir until combined. Leave to cool for 5 minutes, then add the egg and stir well to mix.

Spoon the lamb into the ovenproof dish, and level the surface. Arrange the aubergine slice over the lamb, cover with the topping, and sprinkle with the remaining Parmesan. Bake in a preheated oven at 200℃ (180℃ fan, Gas 6) for 40-45 minutes until golden and bubbling. Leave to stand for a few minutes before serving.
RELATED NEWS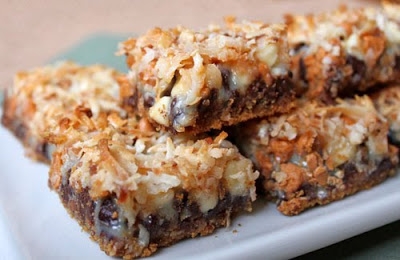 September 26th, 2019
September 23rd, 2019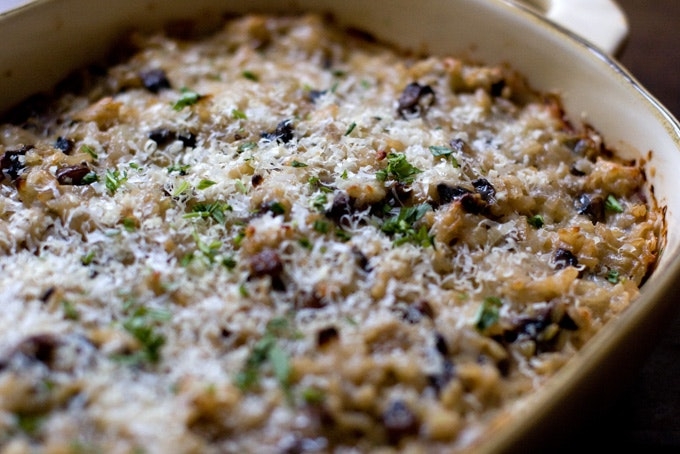 September 14th, 2019