Ricotta and spinach ravioli
Sunday - February 17, 2019 11:06 am ,
Category : RECIPES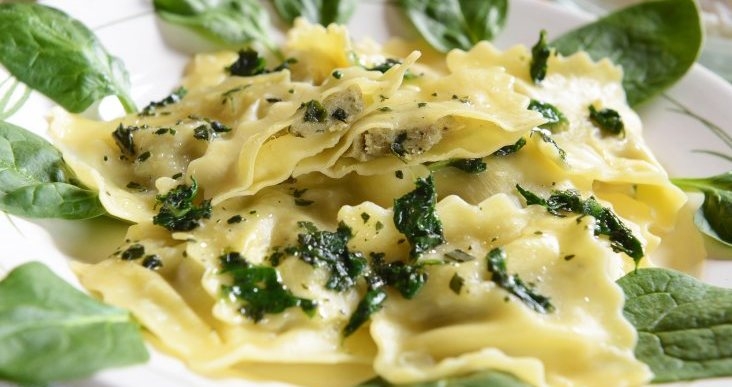 ---
Ingredient:
125 g (4 oz) ricotta cheese
60 g (2 oz) Parmesan cheese, grated
1 egg, beaten
¼ tsp grated nutmeg
250 g (8 oz) spinach leaves, cooked, squeezed dry, and chopped
Salt and black pepper
1 quantity Basic pasta dough
30 g (1 oz) butter, to serve

Method:
Make the filling: beat together the ricotta, half of the Parmesan, the egg, nutmeg, and spinach. Season with salt and pepper.

Fill, cook, and drain the ravioli. Serve with butter, the remaining Parmesan, and black pepper.

Opposite, clockwise from top:
Crab and prawn ravioli, Chicken and Prosciutto ravioli, Ricotta and spinach ravioli.
RELATED NEWS
August 5th, 2019
August 5th, 2019
August 3rd, 2019