Weak Panchayat Raj to be empowered
Sunday - February 24, 2019 1:02 am ,
Category : BHOPAL
---
Panchayat representatives need not keep visiting Bhopal and Mantralaya
CM Kamal Nath at three-tier Panchayat Raj representatives training programme

Bhopal: Chief Minister Kamal Nath has said that Panchayat Raj has weakened in the last 15 years in Madhya Pradesh. Foundation of development, Panchayat institutions will be given the rights as per the dream of Father of the nation Mahatma Gandhi and former Prime Minister Rajiv Gandhi. He said that the elected representatives of Panchayats will not have to run to Bhopal or make visits to the ministers and the Ministry. They will be given sufficient rights so that they themselves can develop their villages.

Nath was addressing the training and capacity -building programme of Rashtriya Gram Swaraj Abhiyan three-tier Panchayat Raj representatives and self-help groups. Minister of Public Relations and Law and Legal Affairs P.C. Sharma and Farmer-Welfare and Agriculture Development Minister Sachin Yadav were present on the occasion.
Development fund of Panchayat
representatives increased
On this occasion, increase in right of development funds of Panchayat representatives was announced. While doubling the development amount for District Panchayat President from Rs 25 lakh to Rs. 50 lakhs, for Vice President from Rs 15 lakh to Rs 25 lakh, for District Panchayat member from Rs 10 lakh to Rs 15 lakh, for Janpad Panchayat president from Rs 12 to Rs 15 lakh, for Janpad Vice-President from Rs 8 lakh to Rs 10 lakh and for the Janpad member from Rs 4 lakh to Rs 5 lakh so that they will now have the right to announce development works according to the increased amount.


Chief Minister Nath said that our country's former Prime Minister Late Rajiv Gandhi had laid the foundation of totally empowering the panchayats through the 73rd Constitutional amendment to realise Mahatma Gandhi's dream of Gram Swaraj. The Digvijay Singh government had implemented this revolutionary constitutional amendment in Madhya Pradesh for the first time in the whole country. The Chief Minister said that the rural area is the heart of Madhya Pradesh. The strength of the economy of our state is based on the functioning of the rural areas.

Panchayat representatives confined as rubber stamp and letter pad representatives
The Chief Minister said that in the last 15 years our district, Janpad President and Sarpanch had become confined to being rubber stamp and letter pad representatives. They did not have any right of development of their village. Nath said that that this will not happen now. The government in Madhya Pradesh will operate from rural areas. We had promised in our manifesto that panchayat representatives will be totally empowered. They will be given the rights as per Gandhi Ji and Rajiv Ji's dream. Nath said that Rahul Gandhi had discussed in detail about strengthening Panchayat Raj with me. I had told him that the Panchayat Secretaries who have disappointment on their faces today, he will see smile on their faces the next time he will come to Madhya Pradesh.

Kamal Nath said that the new government is looking towards strengthening the foundation of the development of the state. He said that empowering the panchayats means strengthening the democracy. Our government is not a government of the upper class. Our government is of the poor, labourers and villagers and our goal is to empower them.

The Chief Minister said that in the last 58 days we have shown Madhya Pradesh how to lay the foundation of development. By ignoring agriculture and the unemployed of the state we cannot imagine to develop the state. Therefore, we have started with waiving the loan of indebted farmers and giving work to the youth.

He said that when we formed the government we inherited empty coffers and mismanagement. Our state is number one in rapes, farmers' suicides and unemployment. We will face these challenges and change the map of development of the state. He called upon the panchayat representatives to see the changed system, realise the truth and extend support. This government is not that of announcements and advertisements, we will work and show and by fulfilling our promises in manifesto we will win your faith.

Panch Parmeshwar will now be Mahatma Gandhi Gram Swaraj Yojana
District Panchayat and Rural Development Minister Kamleshwar Patel said that Chief Minister Kamal Nath has initiated to empower the panchayat representatives. He said that he has granted approval to increase the amount which the Panchayat representatives got earlier to announce development works. He said that this is a training and capacity building programme. Through this we will tell the panchayat representatives how to develop their villages qualitatively. He announced that the Panch-Parmeshwar Yojana has been changed to Mahatma Gandhi Gram Swaraj Yojana. He told Panchayat representatives to become participants in the development of the state under the leadership of Chief Minister Kamal Nath.

On this occasion, best performing panchayat representatives also expressed their views. At the outset, Additional Chief Secretary Panchayat and Rural Development Gauri Singh presented the outline of the programme. Panchayat and Rural Development Minister Kamleshwar Patel presented a memento to the Chief Minister.-Window To News
RELATED NEWS
May 20th, 2019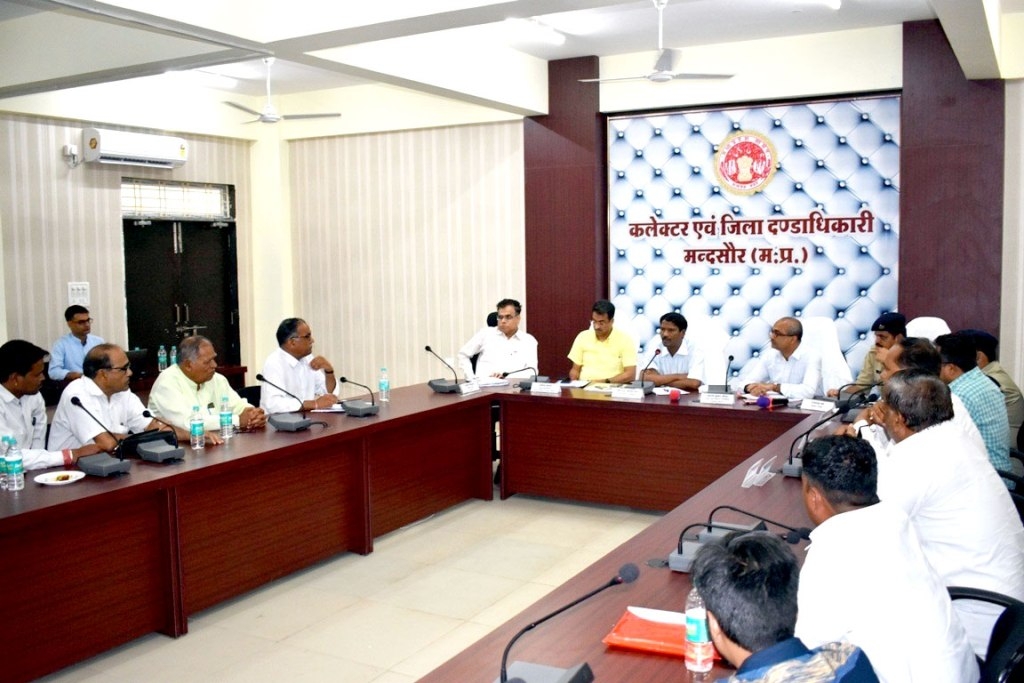 May 17th, 2019
May 17th, 2019