Analysis: Difference clearly seen between the leadership of India and Pakistan
Thursday - April 4, 2019 1:57 pm ,
Category : WTN SPECIAL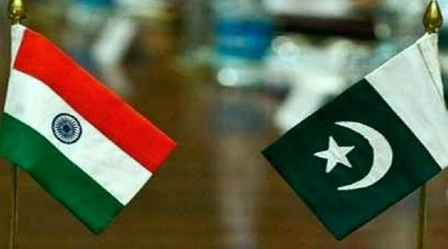 ---
Pakistan's economic condition to be worsened due to wrong policies

APR 04 (WTN) – Pakistan became the country after being separated from India.But today India is making progress in every field, while Pakistan is on the verge of waste economic condition due to its policies. This condition of Pakistan has only become due to the promotion of terrorism. Talk about economic progress, according to ADB (Asian Development Bank), India will be the world's fastest growing economy this year. But if we talk about Pakistan, according to ADB, the economic growth rate(GDP) of Pakistan facing a financial crisis has a sign of a great decline.

The Asian Development Bank (ADB), citing 'macroeconomic challenges', has projected Pakistan's growth rate to drop from 5.2 per cent in Financial Year 2018 to 3.9 per cent in 2019. According to the Asian Development Scenario 2019, despite the improvement in the agricultural sector in 2018, Pakistan's economic growth rate has slowed down. According to the report, due to Pakistan's expansive fiscal policy, the budget and current account deficit have increased considerably. Not only that, the report clearly states that financially distressed Pakistan has done huge losses of foreign exchange.

ADB has clearly said about Pakistan's economic situation that unless the macroeconomic imbalance in Pakistan is reduced, then the situation will not be favorable for growth. Meanwhile, Pakistan will have to face the problem of high inflation, as well as pressure on the currency.ADB said satirizing Pakistan, that maintaining a little foreign exchange reserves would require huge amount of external financial nutrition.

ADB has projected the GDP growth rate of Pakistan to fall to 3.9 per cent in 2019.Because at this time Pakistan faces many economic challenges, but instead of removing them, Pakistan is more busy in spreading instability in India. Not only that, ADB has clearly written in its report, reminding Pakistan that even if Pakistan did not reduce the fiscal deficit and did not continue financial discipline in 2020, its economic growth rate would drop to 3.6 per cent.

Here, Pakistan is discussing a Macroeconomic Stabilization Program with the International Monetary Fund (IMF) to meet its financial needs so that in order to overcome the deteriorating economic situation increasing the day by day.

According to ADB, India's growth rate in the financial year 2019-20 can be 7.2 per cent. This can increase to 7.3 per cent in the financial year 2020-21. ADB has placed India at the top of the world's fastest growing economy, while ADB has projected that China's growth rate to be fallen to 6.3 per cent in 2019 and 6.1 per cent in 2020.

However, any comparison between India and Pakistan is not fair. But if comparison is made, then it clearly shows that while democratic governments in India work for the development of the country, then there is a complete control of the army in Pakistan.

Whereas under the leadership of Prime Minister Modi, new schemes are being implemented for the poor in India, then in Pakistan, the army there is engaged in spreading terror activities in India together with the government. Gradually, the financial condition of Pakistan, which is stuck in China's debt trap, can be further weakened in the days to come.

RELATED NEWS
October 15th, 2019
October 14th, 2019
October 14th, 2019