It is very difficult for family to manage after diagnose trauma in brain tumor cases
Monday - April 8, 2019 1:10 pm ,
Category : BHOPAL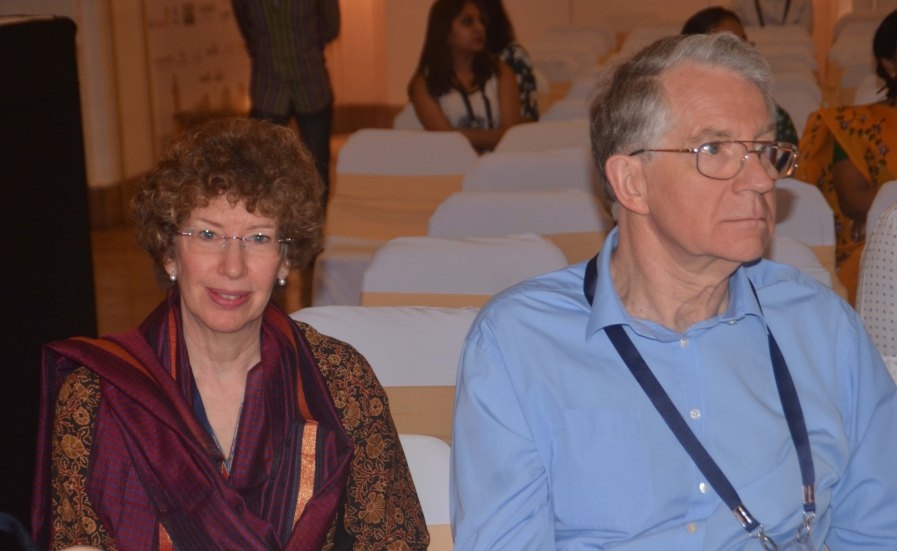 ---
Bhopal, Apr 7 209 (WTN): Speaking on the occasion of the formation of the brain tumor support group in Neuro Oncology
conference ISNOCON 2019 in Bhopal, delegate from the UK, Kathy Oliver who is chair and co director of the International Brain Tumor Alliance Association, expressed a painful experience of her life. She said "in the year 2004, I had lost my 24 year old son and I know the loneliness and pain spread in the family is very dangerous because I experienced this situation so all of us should also help to the patients along with their families to recovering this loneliness. Referring to the unique experiment of a Swedish hospital, she said, to get rid of the trauma mad fear of brain tumor and radiation therapy while treating brain tumors specially in children and young age persons they use a thread hold by patient, doctor and family to feel a bonding and closeness so that fear factor inside the patient and family minimize by this psychological effort.

Kathy and her husband Gordon Oliver expressed their happiness over the formation of the brain tumor support group in Bhopal. Speaking about the work they told that The International Brain Tumor Alliance (IBTA) works as a networking platform for brain tumor patient and supporting groups all over the world the world. Our network includes researchers, doctors and allied healthcare professionals to raise awareness and to share information which is needed for all suffering from this disease. Kathy said that I am happy that such a group has been formed in Bhopal, which will provide psychological help to fight against trauma of brain tumor for patient and family.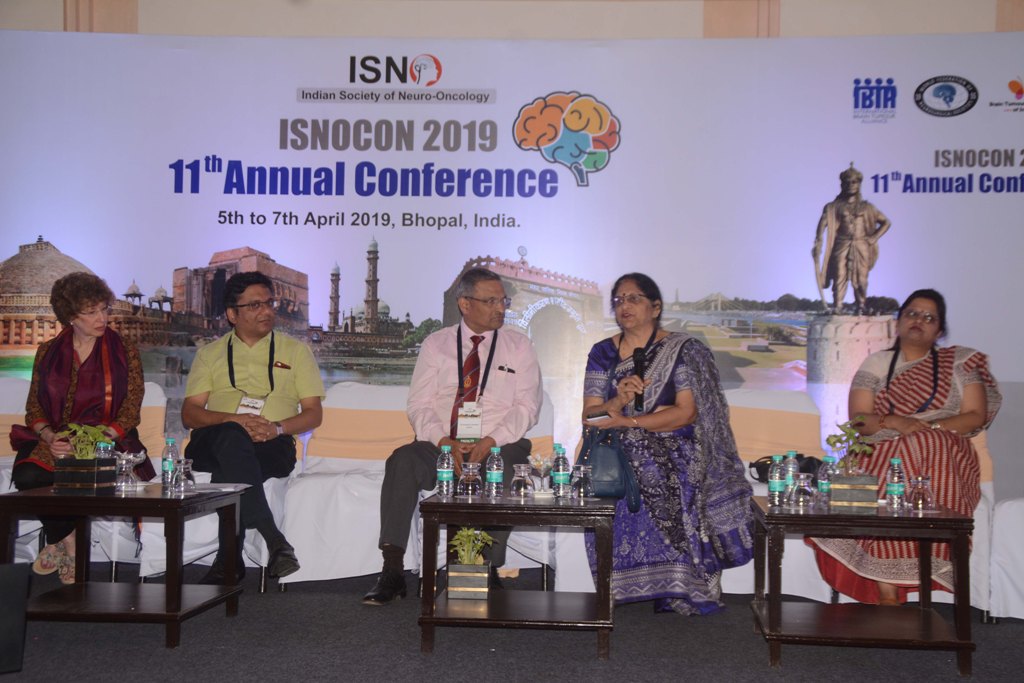 This session of Bain tumor support group during 11th ISNOCON moderated by Dr. Savita Goswami while other panelists were Dr. Soumitra Dutta, Dr. Rajani Chatterjee and Dr. Richa Piyanvada discusses psychological issues arises due to brain tumor. Experts in the discussion told that it's not less than a disaster for a person and family when cancer or tumor detects and to recover from such a shock physicians should all try to deal with it psychological manner. The detection of disease is not in our hands but it is very important to have a positive psychological thinking to overcome the trauma that arises.

In the concluding session the organising committee chief Dr. R. K. Pandey and the Secretary Dr. Nitin Garg given vote of thanks to the participants from India and abroad. Dr. Suresh Sankala, President of Indian Society of Neuro Oncology also recall the Society's motive of cooperation and work towards eradication of the Neuro-Onco diseases so that better treatment must be available for all.