Central agencies are being used unconstitutionally by Modi Govt, says Digvijay Singh
Tuesday - April 9, 2019 6:07 pm ,
Category : BHOPAL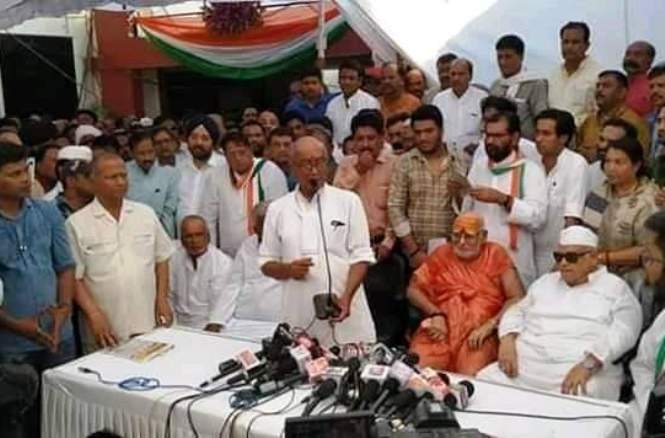 ---
Inaugurates election office of Congress party at Panjiyan Bhawan
Bhopal, April 9. WTN- Former Chief Minister of Madhya Pradesh and INC's Lok Sabha nominee from Bhopal Constituency, Digvijay Singh was speaking on the occasion of first anniversary of his "Narmada Yatra Parikrama" wherein Digvijay Singh walked 3000 km in 6 month 10 days along with his wife and 300 people. He addressed his supporters and urged them to make congress a powerful entity in Bhopal. He told that he will file his nomination on 19 April. He urged the supporters not to accompany him on that day insted work on booth level to generate votes. He announced that theme of this campaign shall be "Aap Ki Hissedari, Meri Jimmedari". He told that he will declare his vision for Bhopa's development 2 days after filing his nomination.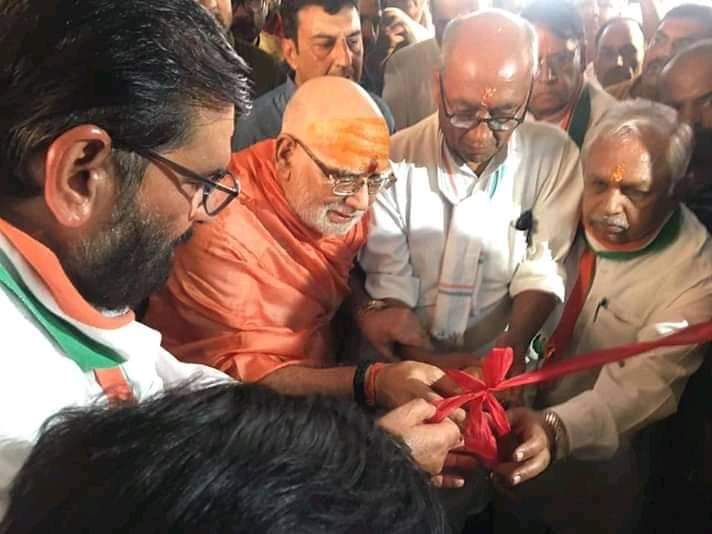 Speaking on the controversy of IT raid on CM Kamal Nath's Aides he said that center has used CRPF during IT raids which is unconstitutional. He also said that CBDT/ ED/IT department usually gives their statement after 90 days but this time these institutions did it promptly. Center has also misused these central agencies in Karnataka Andhra Pradesh and West Bengal against opposition, he added. He sarcastically remarked that " Mamaji (Shivraj Singh Chouhan) ke ghar me chhapa maro, tab kale dhan ka pata chalega"

Raids on Kamal Nath's Aides has taken a political hue . From the time IT personnel, along with the Central Reserve Police Force personnel, raided the premises of key aides of Madhya Pradesh chief minister Kamal Nath early on Sunday morning, political reaction have been kept coming strongly. Central agency the Central Board of Direct Taxes (CBDT) said searches were carried out by 300 IT officials at 52 locations in four states, yielding unaccounted cash of Rs 14.6 crore "so far".

Questions have been raised as a tweet by BJP general secretary Kailash Vijayvargiya on Monday morning, quoting the amount seized at Rs 281 crores, much before IT Deptt disclosure, has given a space to Congress , that these raids are politically motivated. Kamal Nath's media coordinator Narender Saluja questioned how a BJP leader knew the value of items seized before it was announced.

-Window To News
RELATED NEWS
September 27th, 2019
September 27th, 2019
September 27th, 2019