'Thinking' continues in BJP for candidate selection in Bhopal seat
Monday - April 15, 2019 4:41 pm ,
Category : WTN SPECIAL
---
The Big Question: Who is against Digvijay Singh on Bhopal seat?

APR 15 (WTN) - In the Lok Sabha elections, everyone's eyes are located in the Bhopal seat of Madhya Pradesh, because the vetran Congress leader and former Chief Minister of Madhya Pradesh Digvijay Singh is contesting from this seat. The Bhopal seat has been said the BJP's traditional seat for many years. BJP has been winning consecutively since the 1989 Lok Sabha elections from this seat. In order to win maximum number of seats in Madhya Pradesh in this Lok Sabha Election, the Congress has fielded its veterans to contest the elections, and in the same sequence the Congress has given the responsibility of winning Bhopal to Digvijay Singh here by giving him ticket.

After being declared as Congress candidate from Bhopal seat, on one side where Digvijay Singh is constantly campaigning for the election, the BJP on the other side has not been able to declare candidate. It is being said that BJP has two plans to defeat Digvijay Singh from Bhopal seat. Under first plan, the BJP can give a ticket to a big leader against Digvijay Singh, and in the second plan, without giving much consideration to Digvijay Singh, BJP can contest a second line leader from Bhopal seat.

It was discussed a few days ago that Sadhvi Pragya could contest the election against Digvijay Singh from Bhopal seat, but there is no finalization on this. There were reports in the media that former Chief Minister of Madhya Pradesh and fire brand leader Uma Bharti can contest against Digvijay Singh, but now Uma Bharti has put a full stop to speculation that she will not contest from Bhopal seat.

Uma Bharti has clarified on the question of contesting from Bhopal seat that she has badly defeated Digvijay Singh in the 2003 Assembly Elections and her role of defeating Digvijay Singh has been completed. While spearheading Digvijay Singh, Uma Bharti says that Digvijay Singh is a 15-year-old defeated chess piece.

According to Uma Bharati, a normal BJP worker can defeat Digvijay Singh. Although, Uma Bharti believes that the party (BJP) should announce the candidate for Bhopal seat as soon as possible. On the other hand, Uma Bharti has clearly said that if the BJP fields any big leader from Bhopal seat then Digvijay Singh will be considered as a big leader.

But among all these, many names of the BJP leaders are in discussion to fight against Digvijay Singh from Bhopal seat. The names that are in the discussions include Alok Sanjar (2014 Lok Sabha Election winner), Krishna Gaur( former mayor of Bhopal and current legislator), Alok Sharma (Bhopal Mayor) MLA Rameshwar Sharma, former minister and MLA Viswas Sarang, Shailendra Sharma and Bhagwandas Sabnani.

Although, the name of former Chief Minister Shivraj Singh Chauhan is also revealed that he can contest against Digvijay Singh. But till the article was written, the BJP had not decided candidate for the Bhopal seat. It is being said that the BJP is not in the mood to take the claim of Digvijay Singh in the Bhopal seat lightly. The BJP knows that Bhopal has been its traditional seat, but due to contesting of a leader like Digvijay Singh, this time the BJP's path will not be easy, so BJP can give ticket to any senior leader from this seat so that the challenge before Digvijay Singh should be tough.

There is a talk that instead of giving special attention of contesting the elections of Digvijay Singh, instead of a senior leader, a second line leader should be given a ticket from Bhopal seat. That's because if a senior leader has been given ticket from Bhopal seat then it will be a message in the voters that the BJP has taken serous the contesting of Digvijay Singh, so the big leader has fielded from the Bhopal seat. Under the same strategy, BJP can contest second line leader from Bhopal seat in the election, so that the voters should get the message that Digvijay Singh is not a big candidate for the BJP and he can be defeated by a small BJP leader.

Well, now let's see what is the BJP strategy against Digvijay Singh from the Bhopal seat and whom the BJP gives a ticket? By the way, the BJP knows that the Bhopal seat is a very safe seat and it is easy to defeat Digvijay Singh from here. BJP will be able to scare people by reminding the time of Digvijay Singh's rule in the election strategy. There is also a lot of state government staff in Bhopal and it is said that the employees are already upset with Digvijay Singh, so it can be said that the road to win Bhopal for Digvijay Singh is not easy.

RELATED NEWS
October 21st, 2019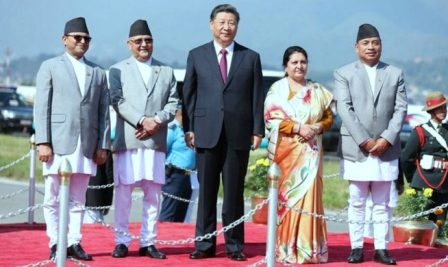 October 21st, 2019
October 21st, 2019