Know why Tik Tok app being popular in India?
Wednesday - May 8, 2019 12:08 pm ,
Category : WTN SPECIAL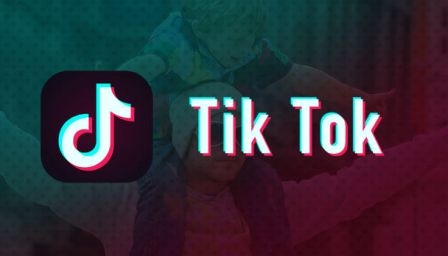 ---
Companies succeeding in reaching to millions of users through Tik Tok app

MAY 08 (WTN) - The popularity of Tik Tok app in India is not hidden. Short video making and sharing app Tik Tok has millions of users in India. As you know that the matter of banning the Tik Tok app was so popular in India, and the whole matter was under hearing in the Supreme Court. But among all these, Tik Tok app is being so popular in India, and therefore many advertisements are displayed on Tik Tok app recently.

First a fall we let you know about Tik Tok app in detail. Let you know that Tik Tok app is used in making short videos. Due to Tik Tok app's video making feature, it is so popular in India. Actually, Tik Tok is a social networking platform where users can upload 15 seconds video. In this app there a facility that users can add music clips and sound in videos. Not only that, users can lip sync on dialogues of TV serials and films.

In Tik Tok app there are cut, trim and duplicate types of many tools and features which are said to be very useful, therefore this app is so popular in India. Let you know that in India, Tik Tok was firstly launched as musical.ly by its parent company ByteDance. Where this short video making app was popular in India as musical.ly, it was popular as Tik Tok in the rest world. Soon after, ByteDance merged musical.ly and Tik Tok together. After that 10 crores users of musical.ly shifted on Tik Tok.

Popular Tik Tok app started showing advertisements on its platform from last November. Slowly Tik Tok app has become so popular in Indian users. The popularity of this app is so high that it is being used in remote areas of India, and its users are enjoying its features. After seeing the increasing in the advertisements, the company has launched the advertisement format named Brand Takeover. This format helps users to see full screen, vertical display and in feed videos. Due to this users can see the advertisements with devastatingly.

Now many consumer brands are giving advertisements on Tik Tok to attract users. As you know, there was a ban on downloading of Tik Tok app for two weeks. But after lifting the ban in last week of April, advertisements on Tik Tok were increased. For your information, let you know that after the ban on Tik Tok by the Madras High Court, Google play store and Apple store had banned on downloading of Tik Tok app. Although, now you can download Tik Tok app on Google play store and Apple store.

Whereas there are crores of users of Tik Tok in India, therefore many big companies are giving advertisements on Tik Tok. Chinese app Tik Tok is the biggest start up in the world, and it's expected earning is $ 75 billion.

Actually, cheap internet data is available in India, so crores of Indians are using the internet on smart phones. From rural areas to urban areas, Tik Tok is being used everywhere. Therefore brad companies are giving advertisements on Tik Tok app to reach to crores of users.

RELATED NEWS
October 21st, 2019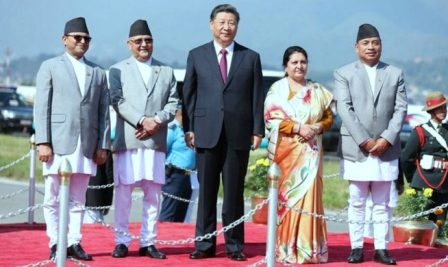 October 21st, 2019
October 21st, 2019