Has Imran Khan proved an unsuccessful Prime Minister?
Wednesday - May 8, 2019 3:16 pm ,
Category : WTN SPECIAL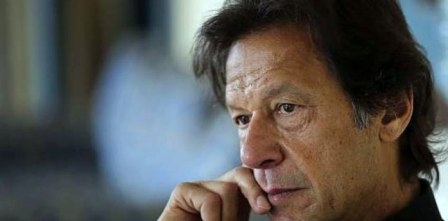 ---
Pakistan fallen behind in every field, many question put on Imran Khan's leadership

MAY 08 (WTN) – Pakistan, which is notorious for spreading terrorism in India, has come at the edge where its economy has become pauperism. Pakistan's public debt has increased and reached to 27.7 lakh crore rupees. It means Pakistan has crossed the maximum limit of debt. And due to all this, the Pakistani economy and the future of Pakistani public are now at the dangerous position.

In the last month IMF had speculated that in the finance year 2017-18 in Pakistan, financial losses of Pakistan would be up to 7.9% of GDP. And in 2019-20, it will increase up to 8.7%. Here in the present financial year, Pakistan's debt-GDP ratio has increased up to 72.2%, and in 2019-20 it will be 75.3%.

For your information, let you know that as the Fiscal Accountability and Debt Limit Act-2005 of Pakistan, the Government of Pakistan is obligated to decrease public debt and it should be kept in a limit. According to the act, there was a planning that the efforts for this planning should be started from 2017-18 so that the financial loss should be kept up to the GDP's 4 % in the three years, and later in should be kept up to 3.5%.

In Nawaz Sharif Government before Imran Khan Government, this law was violated many times. In tenure of Nawaz Sharif, the financial loss had reached up to 6.5% of GDP in financial year 2017-18, whereas allowed limit was only 4 %. But in Imran Khan's tenure, the finical condition of Pakistan has become more worsen.

For your information, let you know that in the present financial year, the inflation rate has been near about 7.5%, and interest rate near about 10,75%. According to this law of Pakistan, the finance minister is obligated to give all the information of crossing limit of debt limit and as well as its reasons too. The central bank of Pakistan has given notifications to the government about this time to time, but the governments of Pakistan have neglected it.

At present, due to policies of Imran Khan Government, the economy of Pakistan has reached at the edge of pauperism. Due to economy's going towards decadence, and being late in getting IMF package, credit score of Pakistan in S&P had decreased last month. Recently the central bank of Pakistan had announced in declining in economic growth rate, after that the decision was taken to increase the interest rate in this time when the inflation was high. For your information let you know that the value of the Pakistan currency declined 35% after December 2017.

The economic condition of Pakistan is that 4 out of every 10 Pakistani people are struggling for complete food. But after all this, Pakistan has been promoting terrorist activities in India instead of improving the economic condition of its own people. Now let's see how China gives more help to Pakistan, which is stuck in China's debt. And if China gives help then what is the demand in return for it? Because, expansionist China is already exploiting Pakistan's economic resources on the pretext of CPEC, so it is necessary to see on what price, Pakistan now wants to borrow from China.

After all this, the biggest question arises as to whether Imran Khan of Pakistan has proved to be an unsuccessful prime minister? Ever since Imran Khan became the Prime Minister of Pakistan, the economic situation of Pakistan is getting worse every day. It is said that Imran Khan is just the puppet of the army and in Pakistan indirectly the army was holding the entire government. In the time of Imran Khan, Pakistan has come under full pressure of China. At the same time, Pakistan's relations with India are being worsened. For all these reasons, it is being said that Imran Khan has proved to be an unsuccessful prime minister during his tenure.

RELATED NEWS
October 21st, 2019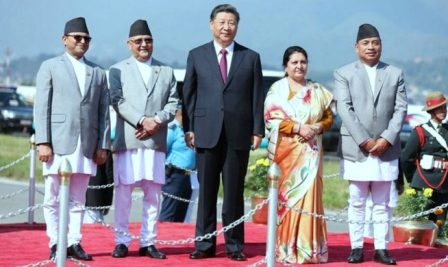 October 21st, 2019
October 21st, 2019