QE2 ship-turned-hotel celebrates 50 glorious years
Wednesday - May 8, 2019 4:24 pm ,
Category : TRAVEL
Dubai, May 8 (IANS) Queen Elizabeth 2, the ship, celebrated 50 years since its maiden voyage on May 2, 1969. Now, a floating hotel in Dubai, the Queen Elizabeth 2 is the perfect base from which you can explore the rich cultural heritage of the city as well as its modern day wonders.
The ship, docked permanently at Dubai's Mina Rashid, became a floating hotel on April 18, 2018. She was lovingly restored to her former glory - revitalised with all the latest in smart technology.
As a historical monument herself, the Queen Elizabeth 2 shares a neighbourhood with some of Dubai's other cultural gems including the Gold Souk, Dubai Creek and the Etihad Museum.
A monumental destination steeped in British heritage, the Queen Elizabeth 2 (QE2) has a storied history spanning 50 years. Today, she continues her legacy as a 13-deck hotel, dining, entertainment and events destination in Dubai.
Passengers can relax in her comfortable rooms and suites that offer an imposing backdrop of Dubai's iconic skyline or the tranquil Arabian Gulf beyond, they can embark on a culinary journey across her nine restaurants, bars and entertainment venues, or learn more about the QE2's rich past at the onsite QE2 Exhibition.
Now set to become one of Dubai's most iconic destinations for dining, nightlife and events - the Queen Elizabeth 2 is home to a collection of gastronomical delights just waiting to be discovered.
From authentic British cuisine and time-honoured watering holes, to trendy outdoor bars and restaurants once frequented by the Queen herself - passengers and visitors alike can embark on a journey through the QE2's eclectic venues.
Adjacent to the QE2 lobby is the Q Café - a popular spot to observe the bustling activity of the hotel terminal. It is brightly lit by natural sunlight and offers chic yet comfortable sofas and dining tables - perfect for grabbing a bite to eat, catching up on some emails, meeting with friends or getting lost in a good book from its extensive library.
The menu features a selection of world teas, coffee, hearty salads, fresh sandwiches and home-made cakes and pastries.
Not only does The Golden Lion look like a traditional pub, it is arguably Dubai's oldest. If it is an authentic British pub experience you are looking for, this is it. Sip on a wide selection of draught beers, enjoy live sports or try your hand at a game of darts.
Located adjacent to the Casino museum, the Casino Coffee Lounge offers a selection of hot and cold beverages. Passengers can relax on comfortable tables and enjoy views overlooking the yacht dock and Dubai's maritime district.
The QE2's original Yacht Club has been tenderly restored to its former decor - complete with its original bar. The terrace, which is open during the cooler months, commends views of Dubai's impressive skyline.
Recapture the true essence of the Queen Elizabeth 2 with a visit to Queens Grill. Once one of the most popular fine-dining restaurants at sea, this should be on your Dubai culinary bucket list.
This fine-dining dinner venue serves the best of refined British cuisine with a twist on the classics. A dedicated vegetarian menu is also available.
If you want to give your taste buds a flashback, the iconic Queens Grill Menu serves a nine-course tasting menu from the ship's maiden voyage in 1969.
Keeping its former name, the Chart Room is one of the QE2's favourite spots to meet, relax and catch-up over a bottle of wine or a selection of craft beers. A snack menu offers a selection of salads, mezze, burgers and the classic British fish and chips.
Located mid-ship on the Quarter Deck, the Chart Room is a time-capsule - maintaining the same nautical interiors of its former years. The bar has the original glass route-map still in place whilst the chart draw contains the old world-maps used by former captains of the QE2.
RELATED NEWS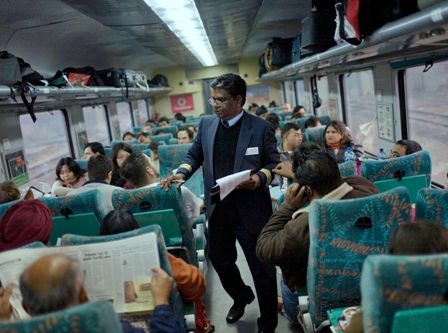 February 13th, 2020
December 11th, 2019
December 10th, 2019