India's 'anxiety' increases as Nepal inches towards China!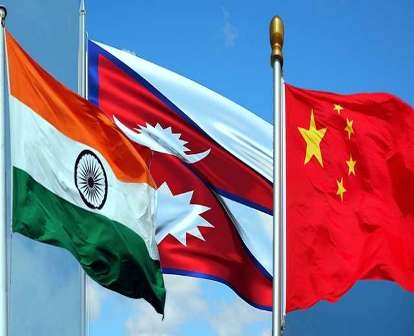 ---
Under the 'diplomacy' to cover India, China gives 'greed' of debt' to Nepal

MAY 10 (WTN) - Located between India and China, Nepal is known as a buffer state. Nepal, situated between the two big powers of Asia, has always kept trying to show the balance between these two countries. But with time, now Nepal is showing interest in China. Nepalese Communist Party (NCP), under the leadership of Nepal's Prime Minister KP Sharma Oli, is taking such decisions in the hope of economic benefits from China, which is natural increasing the concern of India.

Raising friendship with China instead of India, Nepal has expressed a desire to join China's ambitious Belt and Road Initiative (BRI) project. It is being said that Nepal, using Chinese roads and ports, is trying to reduce its dependence on India. For your information, let you know that except for the Kendrung-Kathmandu railway in Belt and Road Initiative, there is a short delay in the selection of the remaining projects. But in spite of all this, Nepal is very curious about China's ambitious project.

Due to tilt toward China, President of Nepal Bidhya Devi Bhandari took part in the second meeting of the Belt and Road held in China this April. After the meeting, the shared statements of both the countries (China and Nepal) included several important plans, including Nepal-China Trans Himalayan Connectivity Network and Nepal-China Cross Border Railway. For your information, let you know that the Nepal-China cross border railway network is very important. It is being said that China wants to use the Nepal-China cross border railway network as a gateway in South Asia.

This is the first time that a project, related to Nepal, has been mentioned in the BRI's official documents. However, this project has not been included in the list of projects to be completed soon. President of Nepal Bhandari signed a protocol, related to Transit-Transport Treaty during the Oli Government's tenure, during the Chinese tour. For your information, let you know that after signing this protocol, Nepal has got permission to use China's marine and road infrastructure for trade from a third country.

While addressing the Belt and Road Forum, President of Nepal Bhandari had praised China's projects. It is being seen that in spite of the understanding and pressure of other countries including India, Nepal is in support of China's ambitious BRI project. Nepal's support to BRI is being seen at a time when many countries including India are expressing their apprehensions about China's investment in Nepal.

Indeed, it is clear that under the BRI, China's pressure on Nepal for the development of structural schemes is that it should borrow from it. Last year, the US warned Nepal that it should stay away from the BRI project. The United States had advised Nepal to think about its ability to repay China's debt before supporting any project of China. The US had said about China's interests in Nepal should not be taken into account only the interest of China, but the interests of Nepal should also be taken into account.

Apart from the US, many other countries have warned Nepal that it should stay away from China's debt trap. In January this year, Japan had also advised Nepal that financial assistance for the development of infrastructure projects in Nepal should be based on exemption. However, China had expressed its resentment at this advice from Japan.

The whole world knows that China enters small and needy countries in its debt trap for the sake of giving help. Many countries including the US and Japan have warned Nepal to avoid stuck in China's debt trap. Examples of Pakistan and Sri Lanka have been put before Nepal that how China has implicated these countries in debt trap.

As you know, India has been opposing China's Belt and Road project since 2017. India always gave Nepal both advice and warnings not to join the project. But Nepal sees Indian protest as a step to stop Chinese investment in Nepal.

Nepal believes that huge investment is needed for the development and the prosperity in the country. Nepal knows that money from other countries is not enough for development work. Therefore, Nepal has occupied the last option of borrowing from China for big projects of development.

Here Nepal's Communist Party Chairman KP Sharma Oli knows that the rest of the country is angry with Nepal due to joining the BRI. Therefore Oli is busy in trying to get the confidence of the rest of the world. Here in domestic politics, Oli does not face any difference on the issue of China, because the opposition parties are supporting on the issue of BRI.

But among all these, Nepal's tilt towards China is a cause of concern for India. For your information, let you know that China is slowly gaining its hold on India's neighboring countries. Countries, like Pakistan, Sri Lanka, Bangladesh, Myanmar, have been trapped in the debt trap of China. It is said that under the diplomacy, China is giving the loan to the neighboring countries of India after gaining these countries confidence, in order to promote the anti-India activities from India's neighboring countries. In such a way, India needs to be very cautious.

RELATED NEWS
September 14th, 2019
September 14th, 2019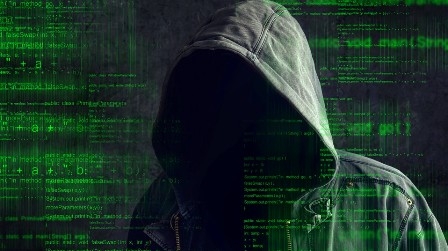 September 14th, 2019