Be careful while using a smartphone!
---
Stay cautions on smartphones, from which you can avoid fraud

May 13 (WTN) - Using smartphones in a modern era is a common thing. It has been observed that smartphone users spend hours of time in a day on smartphones. But research has revealed that users do not care about the security of snartphones while using. For your information, let you know that the more websites that are opened on a smartphone, the greater chance that smartphone will be hacked.

While being unaware during the use of smartphones, many types of virus can a cause of the problem in phone. Frauds like phone hacking or personal data hacking from the phone can also be with you. Today, we tell you how you can keep your smartphone safe so that you can avoid any kind of virus attack, fraud or hacking of data.

Remember that never connect your mobile phone to unknown WiFi networks. If you are not using WiFi, always turn it off. Never share personal information when WiFi is connected. Never do banking related work in public WiFi. If you have to do banking related work in the emergency, then change your password after using public WiFi.

Always use official apps on your smartphone. Never download any app from the browser. After reviewing the app, install it on your smartphone. Keep updating apps from time to time, by doing so the app will remain secure. If your phone or store does not support the app, then delete the app immediately. Please read the permissions given at the time of downloading the app carefully, because doing so you may prevent your mobile from being hacked.

Always pay attention to the ads coming on the browser, because some of these ads are attractive. When you visit these fraud websites, either they can trap you in the fraud or your personal information can be hacked. Always pay attention to the URLs on a mobile phone, because it is difficult to focus on the URL on the mobile screen.

If you need to use a browser on a smartphone, then never save your login details there. To avoid fake website, install such software into a mobile phone, to know which website is faked and which one is real?

Remember your mobile can also be hacked through Bluetooth. Therefore, we advise that automatic Bluetooth pairing should always be kept disabled. Turn on Bluetooth only when it's needed.

Whereas phishing can also be done through SMS, so never pay any attention to such messages in which you are asking for your personal information. Never click on unfamiliar links in messages. Be sure to read the messages from any app carefully.

We advise you to ignore such type of telephone call or e-mail request which ask you for greedy offers. If someone is asking for your information related to your bank, then do not let anyone know about this information. Never open unknown emails. Always talk carefully on calls from unknown numbers, and do not give them any kind of personal information.

RELATED NEWS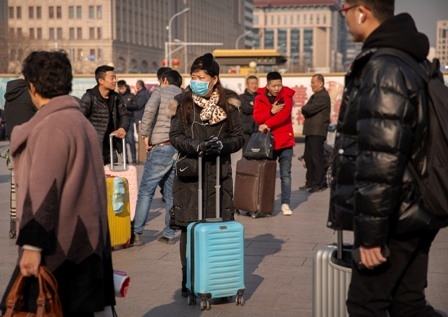 January 18th, 2020
January 18th, 2020
January 17th, 2020