Looming on China's ambitious CPEC project due to the Baloch
Saturday - May 18, 2019 4:36 pm ,
Category : WTN SPECIAL
---
Baloch counteract China and Pakistan for their rights

MAY 18 (WTN) - As you know, expansive China is making a lot of efforts for its ambitious project CPEC. China's intention is to complete this project as soon as possible. But this ambitious project of China can be interrupted, and the obstacles are going to create by Pakistan's province Balochistan's separatists,

For your information, let you know that several suicide attacks had been carried out last week by targeting the CPEC project. At the same time this week, a suicide attack was carried out at the Pearl Continental Hotel near Gwadar at the Pakistani coast. For your information, let you know that the CPEC project is the most important part of China's Belt and Road, which will link China's Xinjiang state to the Gwadar port of Pakistan. Through this project, China will reach to Arabian Sea.

The biggest problem that China is facing under the CPEC project is that there are many works to do in Balochistan which is the largest province of Pakistan. Indeed, Balochistan is the poorest province of Pakistan and for years Balochistan has been backward due to the conflict amid the separatists and the religious communities. In this way Baloch people are protesting against China.

The responsibility of the suicide attack in Gwadar has been taken by the separatist organization Balochistan Liberation Army (BLA). According to the information, Chinese and Pakistani investors coming to the hotel in Gwadar port were on target of BLA. Let you know that BLA has said that it had warned China to stop exploitation-based projects in Balochistan. At the same time, the BLA has also expressed resentment over China's attitude in which it has endorsed the oppression of the Baloch people. BLA has threatened that such attacks will continue to happen even if China's intervention in Balochistan continues.

It is being said that the attack on Gwadar;s Pearl Continental Hotel is a big blow to China's ambitious CPEC project, because one of the very important parts of CPEC passes through this area. If Baloch separatists took aim at this project, then it would be a great danger to China.

For your information, let you know that Balochistan has been a struggling province of Pakistan for a long time. For decades the Baloch people have been demanding their right over autonomy and resources from Pakistan. In order to suppress the voice of the people of Balochistan, the Pakistani Army has done a lot of injustice on Baloch separatists, whose witness is the whole world.

The experts say that due to the introduction of Chinese investment in Balochistan, the separatist movement can be even faster there. At the same time, due to presence of Pakistani Army in the security of Chinese investment, dissatisfaction in the Baloch has increased. This is the first time that Baloch separatists are now using suicide attacks to protest. It is being said that the separatists of Balochistan are deliberately trying such suicide attacks, because by doing so they want to attract the attention of the whole world towards themselves.

Knowledgeable opinion is that the anger in Balochs against China is real, because China has endorsed Pakistani repression against the Baloch people. But the real anger of the Baloch people is still against Pakistan. People of Balochistan believe that the Government of Pakistan and its Army are particularly responsible for their backwardness, problems and violence.

Here, according to information from the media, Chinese officials are demanding help from the exiled Baloch nationalists. It is being said that Chinese officials are in close contact with nearly half a dozen Baloch nationalists in the US, UK and other European countries. Chinese officials can ask for help and security in Balochistan for CPEC project in return for the safe return of exiled Balochs.

Now, let's see how China will be able to fulfill its CPEC project in Balochistan? The kind of attacks that took place in Gwadar, targeting the people of China and the Pakistani Government, clearly show that Baloch separatists are not going to calm down. From time to time, they want to raise their voice before China and the whole world that injustice is being done to them. Now whne Baloch separatists have begun suicide bombers, then let's see what will be the strategy of China?

RELATED NEWS
September 14th, 2019
September 14th, 2019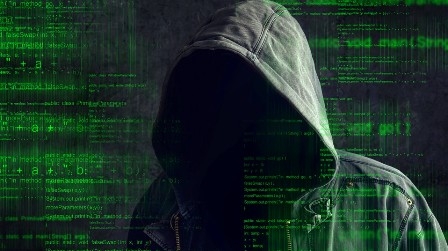 September 14th, 2019