After cable TV, now watching TV on the 'mobile app' to be 'expensive'!
Wednesday - May 22, 2019 11:16 am ,
Category : WTN SPECIAL
---
Now pay money to watch TV channels on mobile apps!

MAY 22 (WTN) - If you are worried due to the increased prices of cable TV and DTH, and you are feeling expensive entertainment on TV compared to earlier then this news is very important for you, because watching channels on TV as well as on mobile apps can be expensive now. First of all, let you know that since the TRAI (Telecom Regulatory Authority of India) has implemented new TV cable and DTH rules since February 1 this year, TV consumers have said that the watching television has become costlier than before.

It was being said that the TRAI had taken this step to reduce the burden of expensive package of cable TV on the consumers, but it seems that its impact had been reversed and compared to earlier, the cost of cable TV and DTH packages increased by 40 to 60 percent. However, TRAI still claims that the new rules of cable TV and DTH were enforced to make the cost of TV channel affordable, but it did not happen. But according to information received from the media, considering increasing anger among TV viewers, a new scheme is being prepared to reduce the cost of broadcasting tariff soon.

TRAI is now trying to investigate what kind of mechanism can be used to reduce the cost of cable TV and DTH. If TRAI is really working on a scheme like this, which reduces the cost of TV entertainment, then this news is very important for TV viewers.

For your information, let you know that TRAI is to bring a consultation paper to reduce the cost of cable TV and DTH, through which efforts will be made to reduce the tariff. Actually, since TRAI's new rules have come into force, since then TV viewers have said that they thought that more channels would be seen at a lower price, but that did not happen and the cost of cable TV increased. In this regard, TRAI has said that the regulator has done the task of making the channels transparent and giving the controlling of the channels in the hands of the customers, but this plan could not succeed as it was expected.

After cable TV and DTH packages became expensive, people started watching TV on mobile apps, but now watching TV on mobile app is going to be expensive. Actually, now TRAI is also trying to control the mobile apps, which do live streaming of TV channels. Now these apps will have to get a license from TRAI to stream TV channels in the country.

As you know, currently these TV channels are streaming for free on these mobile apps. There is no control on these apps by TRAI right there. TRAI has to say about it that it has given the license to the TV channels to broadcast content to the cable operators or to DTH companies, but mobile apps such as third parties streaming the channels for free, and it is a violation of the TRAI rules, so now these mobile apps need to have a license to stream TV channels.

It is being said that TRAI will bring a draft about this between July-August, on which people will be asked for suggestions. However, companies streaming mobile apps have opposed this expected decision of TRAI. Companies running mobile apps argue that TRAI has no right to do so as mobile applications fall under the IT Act.

Mobile app companies say that if TRAI makes such rules, then it will have a major negative impact on the companies. TRAI's new draft will not only affect mobile applications companies, but also affect you. That's because if the TRAI also brings these mobile applications to the limit of license, then people will not be able to watch the channel on the free on mobile, and you will have to pay money to watch the TV channel in the app.

Now as you know that the watching channels on TV have become expensive and if TRAI takes the mobile app within the limits of the license then it will be costly to watch the TV channels on the mobile app also. For your information, let you know that in today's busy life, people have less time to watch TV. At the same time, after the cost of cable TV and DTH being expensive, people have started watching TV on mobile apps in urban areas. But after TRAI's new step, watching TV on mobile is going to be expensive.

RELATED NEWS
September 19th, 2019
September 19th, 2019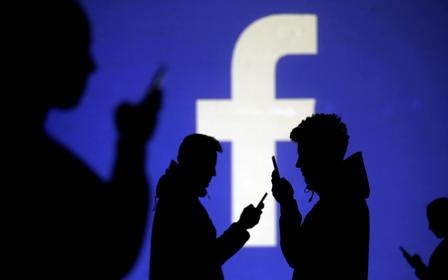 September 19th, 2019