Mountaineer Bhawna Dehariya from MP shares her experience from Mount Everest
---
WTN- Kathmandu (Nepal): My journey to Mount Everest started on April 2, 2019. The journey till Delhi was undertaken in a train. A host of people, including my family and my college friends had come to drop me to the station and wish me luck for the mission. I took a flight from Delhi to Kathmandu on April 3. The first thing I did reaching Nepal was to take a local Sim Card so that I could remain in touch with my family and closed ones. To ensure everything was to the T, I came to Kathmandu a month before and purchased all instruments that would be necessary to climb Mount Everest.




We had to leave for Lukla on April 6. However, owing to inclement weather, all flights for that day stood cancelled. Thus, we had to resort to a Helicopter for the journey. We took a 2610 metre trek from Lukla to Phakding. We reached Namche Bazar on April 7, which is at 3440 metre. We waited for acclimatization on April 8. On April 9 we trekked to Khumjung, which is also known as Green Valley and located at 3780 metres. We trekked to 3780 metres to Tengboche Monastery from where we saw the first glimpse of Mount Everest that boosted our confidence and energy further. The best part is, despite being a vegetarian; I got delectable food of my choice. We further waited for acclimatization at Dingboche, 4410 metres on April 11 and Lobuche, 4910 metres on April 12.




We started for Everest Base Camp on April 14 and reached a height of 5364 metres. We took practice rounds at Base Camp 1, 2 and 3 from April 15 to May 16. I started climb for the final summit from base camp 2, located at a height of 6500 metres, on May 18. After resting for a day, I started climbing for base 3, located at 7400 metres, with oxygen cylinder on May 20. We were lucky to get a good weather reaching base camp 3 and started our final climb for the Everest peak on the night of May 21.

On May 22, 2019, I finally made it to the highest peak in the world, which is located at 8848 metres. The exact feeling of that moment cannot be encapsulated in words. It was way beyond the thought of
having conquered the highest peak in the world.

I want to tell the women of my country that if a girl like me, who hails from a middle class family of a small place in Madhya Pradesh can make it to the peak on the highest mountain in the world, nothing absolutely is impossible. All you need is courage and determination. My never-say-die spirit has encouraged me to achieve such a feat.




I hail from Tamia, a small place in Chhindwara district of Madhya Pradesh. My father works as a teacher in a government school, while my mother is a social worker. Instead of forcing me to become a doctor or engineer, my parents believed in my individual choices and helped me receive physical education and tours. Like mine, if other parents in India understand the need and passion of their child and help the latter in chasing their dreams, in times to come, there will be professionals caving a niche in different areas and earning laurels for the country.

While climbing for the summit, the regulator of my oxygen cylinder had started to leak. I covered the leak and sat holding it for 2.5 hours since we did not have an extra regulator. According to the Sherpa, we had to return to base camp 4 because of it. This was a trying time and under no circumstances was I ready to give up now and return to camp 4. After persistent effort to convince the Sherpa, I finally succeeded and he sent me ahead with another group by exchanging his regulator with mine.

The cylinder had started getting empty. I kept the valve of the cylinder half open till I reached the peak. By this time even the Sherpa had managed to reach us and mend the regulator. My oxygen cylinder was empty while we were getting clicked on the peak of Mount Everest and thus I fell down. The cylinder was soon replaced by my Sherpa. Standing on the peak I looked at the photograph of my family that I had carried with me and congratulated myself. Thereafter I hoisted our National Flag and the flag of Madhya Pradesh and extended my gratitude to Chief Minister Kamal Nath, without whose help, this achievement would never be possible. Fortunately, I enjoyed a good health during this entire expedition and if I have destiny by my side, I would like to make it to SagarMatha once again. However, there are few other peaks on my bucket list before that. I have a special relationship with the mountains and I thank them for the amount of name and fame they have helped me achieve.

- Bhawna Dehariya, Tamia, Chhindwara District, Madhya Pradesh
RELATED NEWS
January 13th, 2020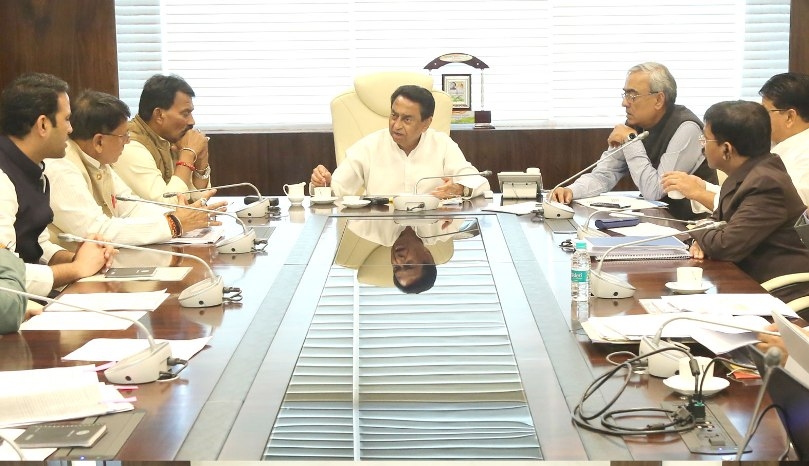 December 6th, 2019
December 5th, 2019