S.Jaishankar means Prime Minister Narendra Modi's 'master stroke'!
Friday - May 31, 2019 11:53 am ,
Category : WTN SPECIAL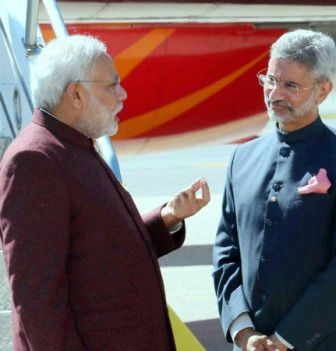 ---
Former foreign secretary Jaishankar takes oath as the cabinet minister in Modi Government, hope for good relations with America and China

MAY 31 (WTN) - If there is one of the most surprised names in the Cabinet of the second term of Narendra Modi, then it is former Foreign Secretary S.Jaishankar's. When Jaishankar took oath as a cabinet minister, all were surprised, but experts believe that Narendra Modi has played a very great master stroke by appointing former foreign secretary S. Jaishankar in the cabinet.

It has been observed that Prime Minister Modi gives special attention to such people in his Council of Ministers, who are experts in any field, and for this reason, Jaishankar has been taken in the Modi Cabinet. 1977 batch IFS officer Jayashankar is in the Modi Cabinet due to his ability. S Jaishankar has had a very important diplomatic role in dealing with China since the Doklam controversy, whereas he worked hard while lobbying for India in the United Nations.

Whenever Modi makes a non-political person a minister, it is clear that the person has merit in him. Indeed, the identity between Narendra Modi and S.Jaishankar is quite old, and for this reason Modi knows the capabilities of Jaishankar well. In 2012, when Narendra Modi went to China as Chief Minister of Gujarat, he met with Jaishankar, who was posted as Indian Ambassador to China. It is said that only after discussions that happened during the meeting, Jaishankar came closer to Narendra Modi.

In one of the dramatic developments, Narendra Modi appointed Jaishankar the Foreign Secretary of India in January 2015 when Sujata Singh was removed from the foreign secretary's post. While appointing Jaishankar as foreign secretary, he was given special precedence rather than the senior officials, but Jaishankar proved his worth during his tenure.

Jaishankar remained as foreign secretary until January 2018. The experts believe that during the first tenure of Narendra Modi, Jaishankar had played an important role in shaping foreign policy, due to which Jaishankar got closer to Modi.

Foreign policy analysts believe that there is a lot of improvement and expansion in India's relations with America, China and the Arab countries as soon as Jaishankar's being Foreign Secretary. Jaishankar was India's ambassador to the US from the year 2013 before becoming a foreign secretary. Jaishankar had made plans for Modi's first visit to America as Prime Minister in September 2014, and he had a major role in making this a success. When Prime Minister Modi addressed the Overseas Indian Conference on Madison Square in America, the image of Modi became an international leader by overnight after this conference.

For your information, let you know that S.Jaishankar is one of those diplomats, who have a lot of experience working in powerful countries like China, America and Russia. Jaishankar, an expert on Indo-US relations, had played an important role in negotiating the Indo-US civil nuclear agreement in the year 2007. Apart from this, all appreciated Jaishankar's efforts in solving the IFS officer Devyani Khobragade dispute between India and the US.

Apart from the US, Jaishankar is known as experts of Chinese affairs. Jaishankar has played an important role in strengthening relations by reducing the tension between China and India. Jaishankar remained the longest ambassador of the country in China. Jaishankar is also credited for his hard work that he talks with China to end the stapled visas issued by the Chinese for the Kashmiris.

Clearly, seeing the potential of S.Jaishankar, Prime Minister Narendra Modi has included him in his cabinet. Taking advantage of Jaishankar's experience and expertise, Prime Minister Modi can improve and expand diplomatic relations with the US and China. Jaishankar can also play an important role in reducing the impact of China on neighboring countries of India and improving relations with Arab countries. At the same time, Jaishankar can prove to be the most credible and successful person of the Modi Government to encircle Pakistan at international level diplomatically.
RELATED NEWS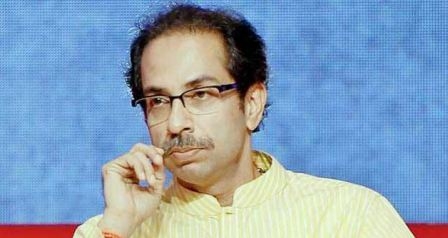 November 20th, 2019
November 20th, 2019
November 20th, 2019