Some 'special rules' of railways save passengers from trouble
Tuesday - June 4, 2019 11:03 am ,
Category : TRAVEL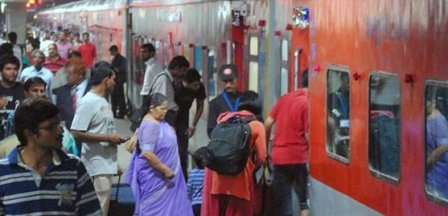 ---
Many rules of Indian Railways related to passengers and ticket

(WTN) - There is many rules of the Indian Railways for the passengers' facilities, about which travelers usually do not have information. These rules of railways can help the passengers while in trouble during rail travel, but due to lack of information about these rules, passengers have to face difficulties many times. Today, we tell you about some of the rules of railways, which is very important for you to know.

However, most of the passengers now book train tickets on their smartphones, but many people travel with counter tickets or again e-ticket prints. Many times it happens that the e-ticket print or counter ticket is lost, in such a situation the passenger has to face the problem. But for your information, let you know that on the situation of missing reserved ticket during the journey, you can get your ticket by giving a penalty of Rs 50 to TTE.

Sometimes you have to travel in the emergency, but you do not have to panic even if you can't buy a ticket of your destination station in a hurry. Even if you have a platform ticket, you can still travel in train. In case of having the platform ticket, first contact to TTE as soon as you board in train and ask for ticket. In case of having a platform ticket, there is a rule of Rs 250 penalty and charging the fare of the journey. For your information, let you know that having a platform ticket is beneficial to the passenger, because fare would be charged from the platform ticket station.

Many times in a hurry you do not board into a scheduled coach in the train, and the train runs. In such a situation, you do not have to worry. Your seat can not be allotted to another passenger from your departure station to the next two stations. But if the passenger does not arrive at his/her scheduled seat till two stations from the departure station, TTE can allot the seat to the RAC ticket holder.

As you know, it is important to have an ID proof when traveling on the reserved ticket in train. The traveler has to show ID proof while asking by TTE or by TC in journey. But sometimes it happens that you are traveling in the group and you have been allotted seats in different coaches or in a same coach but in different coupe. In such a situation from booked one ticket of 6 passengers, one of the 6 passengers ID proof is considered sufficient.

So we request you to read these rules of Indian Railways carefully, and inform other people about it so that any problem can be avoided during rail travel. Indian Railways provides enough facilities to avoid the hassle to the passengers, but due to the absence of information about these facilities, the passengers often face difficulties without any reason. It would be better if you are familiar with these rules of railway and also inform other people about it.

RELATED NEWS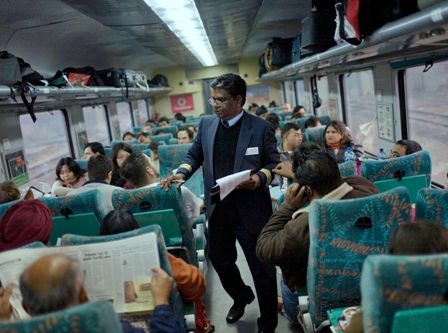 February 13th, 2020
December 11th, 2019
December 10th, 2019