'Shadow' on the aviation sector!
Tuesday - June 4, 2019 11:45 am ,
Category : WTN SPECIAL
---
Better training of pilots and safety standards need to avoid air accidents

JUNE 04 (WTN) – Air travel is the most convenient and popular way of travel across the world. But air travel is also getting scary and unsafe with growing frequency of their operation. In 2018 alone, over 550 people died in different air accidents, which is one of the highest in recent years. In the last 3-4 years we have seen a spate of air crashes for varied reasons, some of which are even still under probe.

It is true that a decade ago, the figures were much more, notching up to 1,000 casualties a year. But that doesn't mean 550 plus deaths are acceptable. We had an improved record of 100-200 deaths in a year during the 2012-14 phase, following which it started worsening, 2018 being the worst in the decade. The growth of advanced technologies and more modern aircraft, which were supposed to make air travel safer still, have only brought more woes.

Experts attribute the spike in accidents to various factors, including technology that is not compatible with human aviation expertise. The recent worldwide grounding of the Boeing 737 MAX aircraft is an example of this, as technology interfered too much in human applications, leading to multiple crashes. The MAX series was said to be the most advanced of planes from the Boeing stable, but it is clearly not working for the German company and they have to be back to the drawing board to make the necessary changes for safe flying.

But apart from technology it is also lack of efficiency in pilots that is being seen as a reason behind poor handling of emergency situations by them. It is said that training companies and airlines giving training to their pilots are skimping on many fronts which is leading to very rudimentary training to fly a plane. Only the copybook template is adhered to, without much involvement with plethora of possible real life situations that should ideally go into the training.

Establishing a simulator training setup is a very costly affair that companies try to give a miss. There are also a number of substandard institutes that train pilots very poorly. Since the aviation industry is short of pilots and it needs thousands of new ones every year, companies skip thorough checks, inducting whoever can fly and has the license to do so. Such pilots are not able to handle exigent situations through innovation or courage and falter in some of the basic operations when under pressure.

The stress should be on improving the basic coordinates of training, experience and induction so that there is no compromise with safety. Airline companies in their mad rush to lure passengers with cheap tickets, compromise on many parameters to maximize profit, lowering expenses even on safety checks. Every company wants to cash in on the aviation boom, extracting the most from the resources they have, thereby stressing every bit – from staffers to engines.

Every airport is stressed. In India the top 5-6 airports are handling close to 2,800 flights daily. This will sooner or later have an effect on air safety. Close misses and near collisions have become common due to the choking skies and congested airports. Yet, people will fly. The number of flyers is set to grow exponentially in the coming years. Close to 4 billion people fly every year, which makes it more than half of the world population. Airline regulators, airport managements and plane companies need to upgrade their safety standards and put in place more stringent regulations to ensure there is no compromise on the front.

RELATED NEWS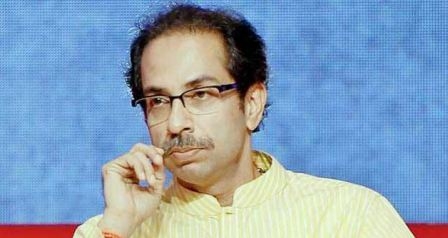 November 20th, 2019
November 20th, 2019
November 20th, 2019