Our environment in 'peril'!
Thursday - June 6, 2019 9:58 am ,
Category : WTN SPECIAL
---
Only planning and implementation can save environment!

JUNE 06 (WTN) – Every year we celebrate World Environment Day on June 5 yet, every year we are faring worse than the previous year in terms of environment protection and conservation. Despite all the programs and functions held on the day and declarations and promises made towards greater environmental concern and involvement, nothing moves beyond formalities and the on-the-ground situation remains the same.

A plantation drive here or a water recycling project there doesn't make much of a difference. It needs to be a collective and sustained effort under a well laid out program, where there is ample funding, the right logistics and a team of efficient officials and experts who can show the change on the ground in a time bound manner. Vague propositions, unstudied ventures, lackadaisical approach of the government mandarins, lack of funding and accountability together conspire to fail most of our novel intentions.

We need a more serious and focused approach if we want to make the cut. The processes have to be hastened for early results and quick transition to an environment-friendly way of life. Our urban jungles are seething cauldrons which need urgent intervention. More trees need to be planted fast and extant trees need to be protected from being chopped off. E-vehicles have to be promoted on a war-footing and use of personal petrol/diesel-based vehicles have to be discouraged by levying taxes etc so that more people use public transport and side by side the public transport network too needs to be strengthened.

Green buildings must be incentivized and no building be approved without water harvesting, recycling arrangement. No big establishment must be allowed to set shop without planting ample number of tress on the premises. Cutting trees for any purpose must invite heavy penalty so that people are dissuaded from doing so. The water bodies in and around town have to be protected and the natural vegetations, semi-forests, small but fecund patches of wilderness, swamps and farmlands etc in and around cities must be conserved for they are important parts of the ecosystem.

Mindless construction activities that our urban space is privy to, ravage the natural assets and they must be stopped, with stringent regulations and stipulations. The production of wind and solar energy has to be increased and dependence on fossil fuels reduced. These are some of the very rudimentary requirements for a healthy living which are ignored in our country.

No development work is complete without proper attention to environment. No grand edifice of urban swank and glitter can sustain itself for long if the fundamentals of environment are relegated to the backburner. The ideal urban model has then to be extended beyond and applied on highways and villages and the hinterlands where too the danger to environment is ever increasing. Environment is in peril globally and several countries are coming up with innovative technologies and effective action plans to change things for the betterment of the human future and his present living.

RELATED NEWS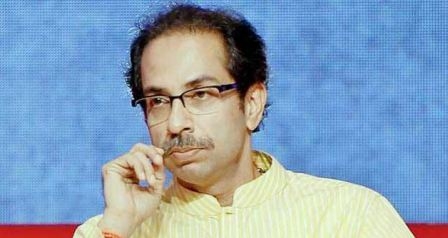 November 20th, 2019
November 20th, 2019
November 20th, 2019