Megalithith is evidence of calculation of time and life - Prof. Serge Le Guirriec
Wednesday - June 5, 2019 10:05 am ,
Category : BHOPAL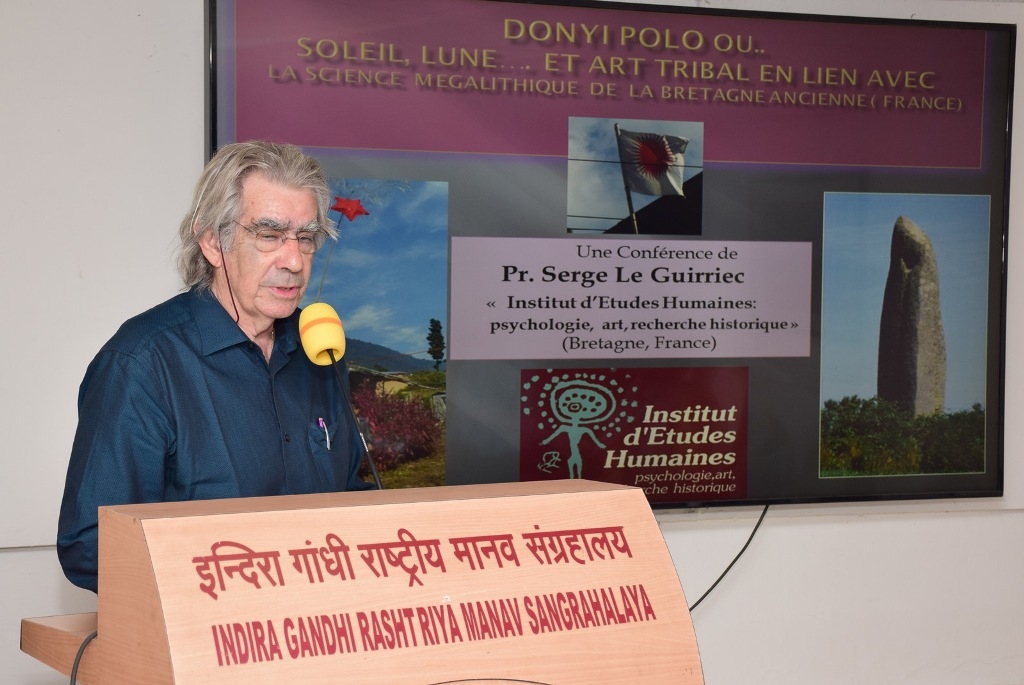 ---
Bhopal June 5 (WTN): Indira Gandhi Rashtriya Manav Sangrahalaya organized a Museum Popular Lecture. In which Prof. Serge Le Guirriec, Psychologist, France, delivered a lecture on 'Donyi-Polo or Sun, Moon and Tibal Art in Connexion with the Science of Megalithism in Ancient Brittany (France)'. Prof. Guirriec told that, The history of India does not dates back only 2 or 3000 years B.C.; it's much more old (for instance, all over India we can find very Ancient Primitive Tribes, we can also see so much rock paintings which date back to 10,000 years B.C.). What was the knowledge built up over during all these millenaries by these Ancients and how has it been preserved and passed on through generations and genetics. We know that the numerous Indian invasions tried to impose their views and replace or destroy things which sometimes meaning and importance they did not understood.

This plan has also been applied among the tribes of Arunachal Pradesh but in this place, the tribes, after being indoctrinated by the Christian missionaries, have responded by a work of gathering all their knowledges and arranged their life by the creation of a social movement called Donyi Polio, which means Sun and Moon; does this name mean that these people have a special sensitivity which allow them to understand that they did not only belong to Mother Earth but that they are a part of a bigger system: the Solar system, in which all the elements are in interdependence? And this link with Mother Nature is one of the main distinctive feature of the Indian tribes or Janjatis.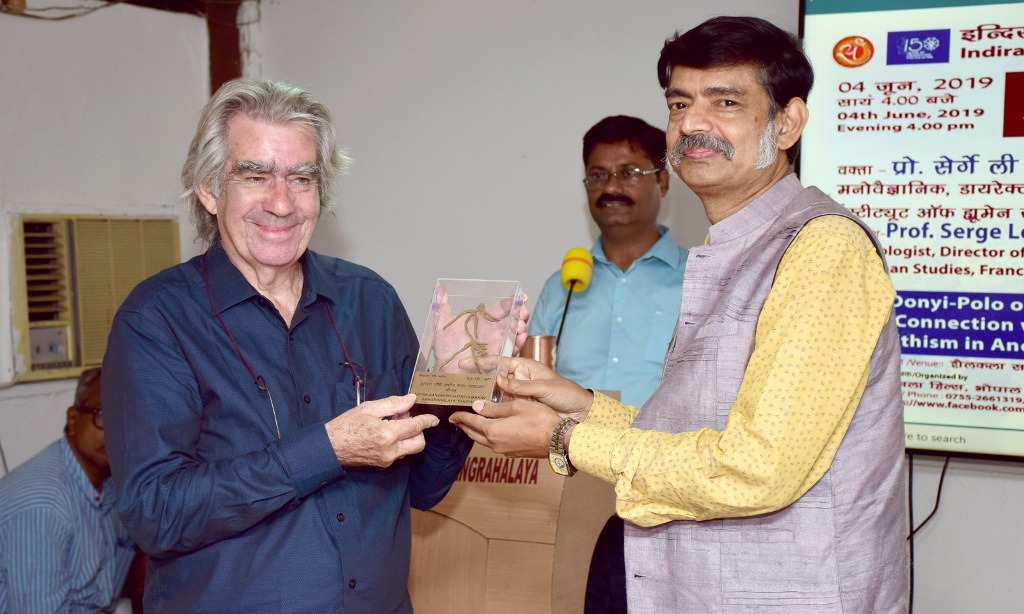 During this time also (5000 years B.C.) a people, came nobody knows from where, decided to build on the ground of Brittany (France) a huge "Stones Book" of 25 km x 20km, in which they put down, by the science of astro-geometry, all their knowledges about Time, Space and Man. This people is called Megalithicians. During our lecture we shall present comparative studies between some similar Tribal Traditions (still alive) of India and Megalithic knowledges concerning the Laws of Mother Nature and its rhythms. These comparisons will especially focus on the observations of the Sun and on the Moon, on the physical level and on the symbolical level.

This lecture was translated by Col. Puran Singh Rathore in Hindi. On this occasion, Major Surendra Mathur from Rajasthan was present in this programme.

At the beginning of programme Dr. Surya Kumar Pandey, Assistant Keeper apprised all from Prof. Serge Le Guirriecand while chairing the programme, Prof. Sarit Kumar Choudhury told about the idea of Space, idea of times and idea of journey of civilization and Detail information by given example of the Levi-Strauss research wrok. At the end of the programme, Dilip Singh, Joint Director gave vote of thanks.
Bhil Ornament Making Workshop begins at IGRMS


Indira Gandhi Rashtriya Manav Sangrahalaya under its popular summer series of 'Do & Learn' educational programmes commenced the training workshop on art of Traditional Bhil's Jewelry making of Madhya Pradesh till 11th June, 2019. In this workshop, traditional Bhil artists, Gangu Bai are imparting training of this art to the registered Participants. On this occasion, Prof. Suchita Sen chaudhuri Professor, Central University of Jharkhand, Prof. Sarit Kumar Chaudhuri, Director, IGRMS and eminent guests formally inaugurated Museum's training workshop.- Window To News
RELATED NEWS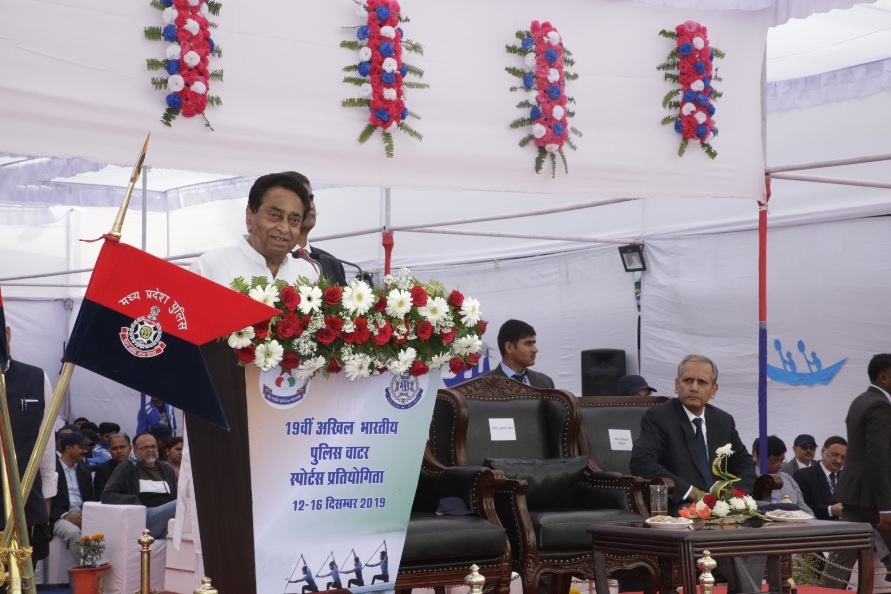 December 13th, 2019
December 10th, 2019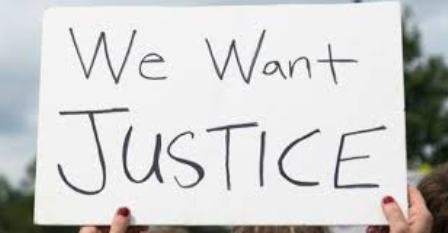 December 7th, 2019