Tax can be imposed on more cash withdrawal after a limit
Monday - June 10, 2019 2:26 pm ,
Category : WTN SPECIAL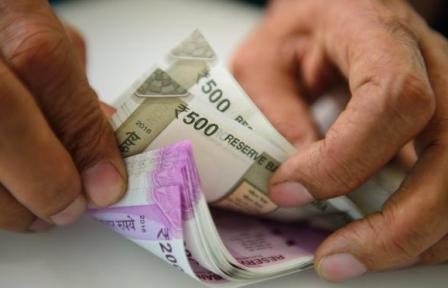 ---
Modi Government can take 'big decision' to boost 'Digital Transaction'!

JUNE 10 (WTN) – As you know that the Modi Government is known for taking hard, quick and far-reaching decisions foe the country. In this sequence, the Modi Government can take some new decisions to further its ambitious digital India scheme. As you know, Prime Minister Modi wants more and more money transactions through check or on-line in the country rather than in cash. That is why, because there will be transparency of money transactions by those steps. In this connection, Modi Government can take a firm step to promote digital money transactions.

Indeed, there is a look of the Modi Government on the transactions of millions of rupees through the cash. The government is contemplating to levy tax on a cash withdrawal from after a limit. According to information received from the media, the Modi Government is exploring the possibility of taxing for more than Rs 10 lakhs cash withdrawal in a year. Well, for your information, let you know that more than Rs 10 lakhs cash withdrawal is not usually required by the common man. Nowadays traders have also turned towards digital transaction, so in this case they also do not even need cash withdrawals of more than Rs 10 lakhs per year.

However, this plan is under consideration but no final decision has been taken in this. For your information, let you know that the recommendation for the tax on cash withdrawal has already been done. In the year 2016, under the chairmanship of Chandrababu Naidu, immediate Chief Minister of Andhra Pradesh, a group of chief ministers had also recommended for tax on cash withdrawal of more than Rs 50,000 again.

As you know, it is mandatory to have a PAN Card number at the time of depositing or withdrawing more than Rs 50,000 in a bank or post office. In the same way, an important proposal to make Aadhaar certification compulsory is also under consideration when depositing or removing more than a specified amount. In this case it is being argued that by making the Aadhaar certification compulsory, it will be easier to track individual and tally tax returns.

Behind this there is a long lead ambitious plan of the Modi Government. Actually, the Modi Government wants to reduce the use of cash. On the other hand, there is a plan to promote digital transactions to monitor and control black money. Prime Minister Modi wants the people of the country to transact more and more digital ways.

Demonetization was a very big ambitious decision of the Modi Government. Whether demonetization has been successful or fails is a debatable, but the purpose of the demonetization of Modi government was to rein in black money. Following the demonetization, there has been a qualitative increase in digital transactions in the country.

It is being speculated that if the transition of money in the country starts digitally rather than in cash then it will bring transparency, it will clear how much money was received and who gave it. It may be that the Modi Government can announce such a plan in its second term's first full budget, in which the bank has to pay tax on removing more than the amount prescribed by the bank. Now it is necessary to see if the Modi Government announced such a declaration than it will be opposed or not?

RELATED NEWS
November 18th, 2019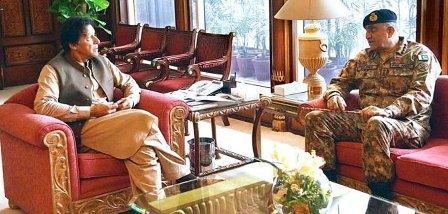 November 18th, 2019
November 18th, 2019