​'Hide' your personal chatting on WhatsApp by 'this way'!
Tuesday - June 18, 2019 1:00 pm ,
Category : WTN SPECIAL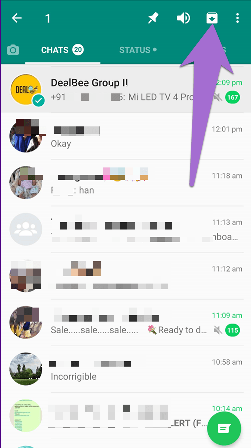 ---
Make your chat 'archive' to hide personal chatting on WhatsApp

JUNE 18 (WTN) - In the modern era, WhatsApp has become a necessity. Whoever has a smartphone definitely use WhatsApp in smartphone. Nowadays, there is a lot of private, business and office related communications works completed from WhatsApp. At the same time, if there is a lot of time of a user spent on WhatsApp, then it is in personal chatting.

Actually, something we do not want to show personal chatting of WhatsApp to anyone. But if sometime anybody takes your smartphone, so there is concern that he should not read your WhatsApp's private chatting. Young boys and girls are more afraid that they their private WhatsApp chatting should be hidden in the home, it means anyone should not read it.

However, there is an option to delete chat in WhatsApp, but some chats are so important that you don't want to delete. How good it will be that if your WhatsApp chat could be hidden for a while, without even deleting it. Yes, it can happen. Let us elaborate on this feature of WhatsApp.

You can hide your personal chat on WhatsApp for a while. To do this first open your WhatsApp. Long press the chat on the screen that you want to hide. As soon as you press long on the chat, you will have many options at the top.

After taping, there will be one of the many options at the top is the archive. After tapping this option, your chat will be archived, it means it will hide and the chat will not appear on the screen. After this, if someone asks you for your smart phone then he will not be able to see your chat on your WhatsApp, which you have archived. But for your information, let you know that all the archived chat of WhatsApp can be seen at the bottom in WhatsApp.

So now if you want to hide your personal chat on WhatsApp, you can easily hide it via archive option. You can also unarchive your chats at the same time. But by using the WhatsApp archive feature, keep in mind that all the archived lists are shown below. In this case, anyone can unarchive and chat by tapping on.
RELATED NEWS
November 19th, 2019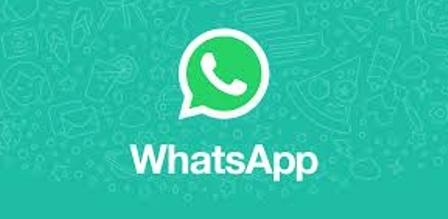 November 19th, 2019
November 19th, 2019