Skill Development and Photography Workshop begins at IGRMS
Friday - June 21, 2019 11:22 am ,
Category : BHOPAL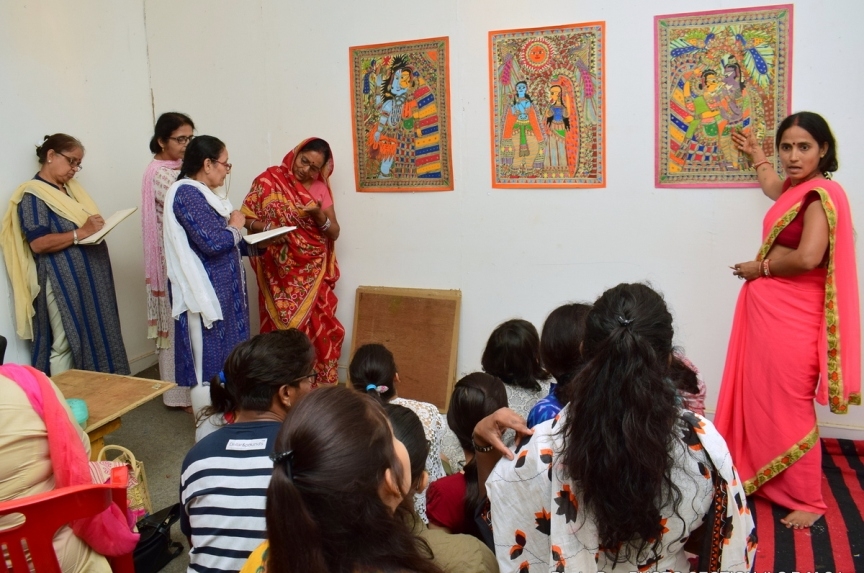 ---
Bhopal, June 20 (WTN): Indira Gandhi Rashtriya Manav Sangrahalaya organising Special Skill development Workshop on Madhubani Painting Under the Skill Development Workshop programme of the museum, starts today. This workshop will commence till 30th June, 2019. On this occasion, Director, IGRMS, Prof. Sarit Kumar Chaudhuri, Dilip Singh, Joint Director, IGRMS, Participant and senior official of IGRMS formally inaugurated Museum's training workshop for Madhubani Painting of Bihar. On this Workshop, the training on Madhubani Painting of Bihar is being provided by Sheetal Devi Jha and Alka Devi jha to the registered participants at Avritti Bhawan Hall.




Photography workshop under 'Do and Learn' series

Digital Photography workshop under the Do and Learn Museum education program Inaugurates today at IGRMS. The workshop is being organized from 20th to 27th june 2019 in IGRMS premises. 31 participants from different field and ages registered themselves for the training. There are beginners as well as amateur photographers among the participants. Today the workshop is inaugurated by Director, IGRMS, Prof. Sarit Kumar Chaudhuri in presence of Joint Director and Other Officers of Museum.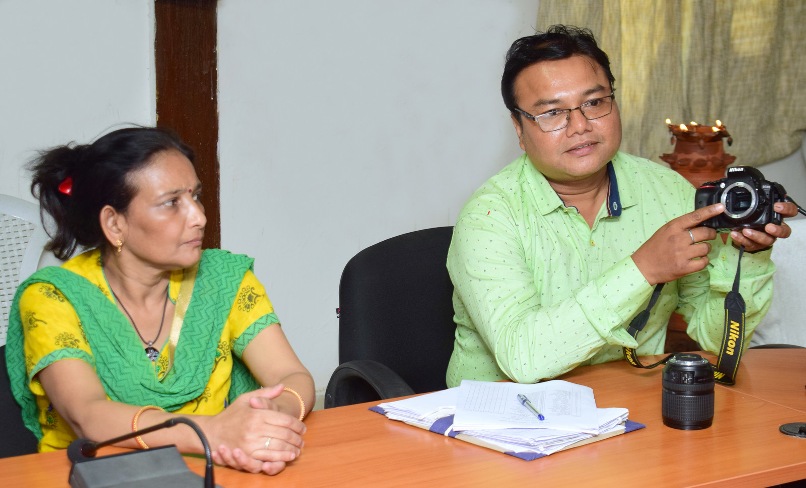 Director, IGRMS, Prof. Sarit Kumar Chaudhuri briefs about the objective of the workshop, he told that photography is not about just clicking the camera it is about capturing the image with its feeling, emotions and characteristics that can be learnt only working continuously with subject. Tapas K. Biswas explained about the course pattern and essential rules of Photography while Dilip Singh explained about the importance of Photography in modern life and inspired the participants to utilize the natural beauty of IGRMS premises in their photographs which may be web published in a form of Exhibition.

In this workshop the expert Photographers of IGRMS Tapas Biswas, Sunil Alpuriya and Atul pandey are imparting training to the participants with lectures power point presentation and hands on training in different exhibition areas of IGRMS. – Window To News
RELATED NEWS
February 25th, 2020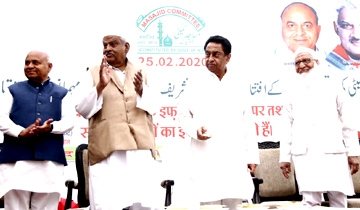 February 25th, 2020
February 25th, 2020