Be careful! Your mobile on Pakistani spies' 'target'
Monday - June 24, 2019 10:59 am ,
Category : WTN SPECIAL
---
ISI trying to hack computer and mobile of Indian Army and police officers

JUNE 24 (WTN) - As you know, the neighboring country of India, Pakistan is engaged in spreading terror activities in India with the help of militants. At the same time, Pakistan's intelligence agency ISI continues to try to get intelligence by trapping to jawans and officers of the Indian Army and police through their spies. There have been many such cases when the intelligence agency ISI, through the Honey trap, has been able to implicate the Indian Army jawans and officers.

Now in the social media era, Pakistan's intelligence agency ISI is trying some new 'weapons' against India, in which Pakistani spy is trying to hack the computer of Indian Army and police officers. According to the information received from the media, in the period from 2015 to 2018, Pakistani spies have attempted to hack more than 98 Indian computers. Those computers are related to the officers associated with Indian Army, Indian Air Force, Indian Navy, Paramilitary Forces as well as Punjab, Uttar Pradesh, Rajasthan and Madhya Pradesh Police.

According to the information received from the media, a Pakistani spy called Segel Kapoor used to associate with Indian officials through the fake Facebook ID, and then with the help of a spy app like Whisper and Gravity Rate, they tried to get information from the officers' computer's. Well, for your information, let you know that this is not the first time that Pakistani spies have taken Indian officers on their targets, they have done it earlier.

By the way, for your information let you know that it is not that Pakistani spies only target the soldiers and officers of the Indian Army and the police. The common Indian people also on the target of Pakistani spies, so that they can get general information too. We advise you that you also be alert so that you can avoid becoming a victim of Pakistani spies.

You first need to be very cautious on social media. Avoid sharing personal information and office related information on WhatsApp, Facebook and any social media platforms that are not necessary to share. At the same time, you need to be cautious on most WhatsApp. That's because, most of the information is being obtained from WhatsApp.

First of all, never give your mobile number to any unknown person. If you are connected to any group in WhatsApp, keep in mind that no one in this group should be connected whom you do not know. Save all the contacts of the group with names. Whenever a new member joins the group, do check the unknown numbers.

If you are joining a new WhatsApp group then you should have complete knowledge of all the members of that group. If you are changing your WhatsApp number, then give the group admin its information. It is beneficial for you to completely destroy the old SIM on changing your number. We have a special advice to you that always avoid Chinese numbers. Do not add any such numbers to the group which starts from +86. Always be alert on all the numbers starting with +86, as Pakistani spy tries to hack the Chinese numbers.

Keep in mind that your mobile can be hacked due to your carelessness. If your mobile number is hacked, hackers may know your WhatsApp information. We advise you to never share any information related to private and office on WhatsApp which is confidential, because if you do so, then your confidential information may go to the spies. Be careful not only on WhatsApp but on other social media sites so that you can't get caught in Pakistani spies scams.
RELATED NEWS
December 12th, 2019
December 12th, 2019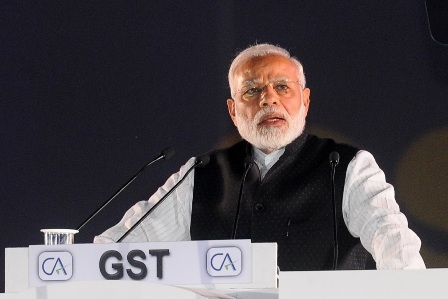 December 12th, 2019